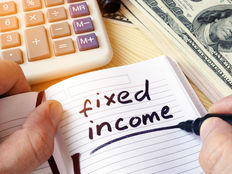 UPDATED ON January 16, 2019: Direxion Launches 10 New Funds
Five fixed-income ETFs appear on this week's list, several of which use an "enhanced" strategy to provide investors with more bang for their buck. Enhanced yield strategies have become more popular among ETF issuers lately for their ability to generate yields that are 0.5% higher or greater than broad fixed-income benchmarks while maintaining similar levels of risk.
Our weekly launch article was one day early from an important launch from Direxion. Our friends at ETF Trends covered this well, specifically that "Direxion launched the first 10 ETFs Wednesday in its new and unique Relative Weight suite as part of an evolution of product offerings to reach a wider array of investors to pinpoint expressed market views. In essence, the suite gives investors the ability to benefit from capturing the upside of a correct long position as well as the spread between the long and associated short position."
See full article from ETF Trends here.
Here are the latest new fund launches:
---
Content continues below advertisement
JP Morgan Adds to Ultra-Cheap Bond Lineup
JP Morgan brings two new fixed-income ETFs to market this week, one a broad vanilla low-cost index fund and another looking to offer investors a higher yield. The JPMorgan U.S. Aggregate Bond ETF (JAGG A-) is designed to provide broad bond exposure and become the industry's fourth bond ETF overall to track the Bloomberg Barclays U.S. Aggregate Bond Index. The JPMorgan Corporate Bond Research Enhanced ETF (JIGB B) is an actively managed fund that seeks to exceed the total return of the Bloomberg Barclays U.S. Corporate Bond Index with comparable risk.
Innovator Launches Trio of Buffer ETFs
The Innovator S&P 500 Buffer ETF (BJAN B), the Innovator S&P 500 Power Buffer ETF (PJAN A) and the Innovator S&P 500 Ultra Buffer ETF (UJAN A-) become the latest trio of offerings in the company's Buffer series of defined outcome ETFs. Innovator has been launching a new series of these ETFs every three months in order to deliver returns over subsequent 12-month periods. They're designed to shield investors from a predetermined level of losses within the S&P 500, but also cap returns at a certain level within the outcome period.
IndexQ Focuses on Factors
IndexQ adds two new funds to its roster, the IQ 500 International ETF (IQIN C+) and the IQ Short Duration Enhanced Core Bond U.S. ETF (SDAG C+), IQIN focuses on sales, market share and operating margin to build and weight its portfolio, while SDAG utilizes a momentum strategy to invest in a combination of Treasuries and corporate bonds of all credit qualities.
Check out our previous launch article here.
A New Way to Weight the S&P 500
The are a number of ways in which ETFs weight the S&P 500 differently, including equal weighting, reverse-cap weighting and revenue weighting. The Syntax Stratified Large Cap ETF (SSPY B-) has developed a potentially new method of weighting by grouping and distributing the weight of constituent companies that share "related business risks".
WisdomTree Looks to Enhance Investors' Yield
WisdomTree debuts the third yield-enhanced fixed-income ETF in its lineup with the introduction of the WisdomTree Yield Enhanced Global Aggregate Bond ETF (GLBY ). Like its counterparts, GLBY reweights distinct subgroups of the Bloomberg Barclays Global Aggregate Index with the aim of earning a higher yield while broadly maintaining the risk characteristics.
A Fund of Funds for Diversified Fixed Income
First Trust is launching a brand new fund that uses other First Trust ETFs for income. The First Trust Low Duration Strategic Focus ETF (LDSF A+) currently uses six ETFs of all sectors, regions and credit qualities to produce a portfolio that maintains an overall duration of three years or less.
EntrepreneurShares Debuts Its Second ETF
The ERShares Non-U.S. Small Cap ETF (ERSX B+) is designed to provide exposure to a group of overseas small-cap companies that are selected by looking at six different investment style factors with greater weighting given to the compensation and ownership investment style factors. This is Entrepreneur Shares' second ETF.
The Bottom Line
It's a wide variety of strategies and methodologies that have debuted over the past few weeks. JP Morgan continues to grab market share through a combination of low costs and strategic alternatives. Innovator's Buffer series ETFs have already attracted nearly $300 million in assets from investors looking for capital preservation. With the ultra-cheap index ETF market pretty much saturated at this point, issuers are continuing to come up with creative alternatives to either boost yield or reduce risk in their bond portfolios.
Sign up for ETFdb Pro and get access to real-time ratings on over 1,900 U.S. listed ETFs.