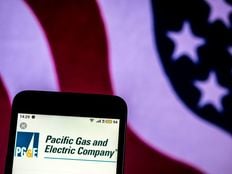 As the markets have gotten a bit wobbly, investors have broken out their defensive playbooks. That includes doubling down on a variety of sector ETFs tracking so-called 'safe' sectors. A big recipient of the love has been utilities ETFs. And what's not to like. Thanks to their stable operating bases, utilities churn out pretty steady cash flows that translate into some hefty dividend payments.
However, there's a potentially big problem. Utility ETFs might not be as safe as they seem.
The recent bankruptcy filing of PG&E highlights a potential problem with the sector and its perceived safety. The scary part is that it might not be alone. Several other utilities might be in a precarious position. Investors looking toward many of the utility ETFs for their dividends and safety in the volatile market may be sadly disappointed.
Sign up for ETFdb.com Pro and get access to real-time ratings on over 1,900 U.S.-listed ETFs.