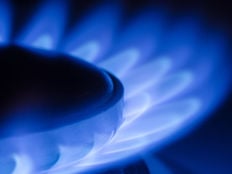 ETFdb.com is recommending a new long position for the month ahead. This bullish recommendation is based around strong rebound efforts in an asset class that has largely been ignored by many given the steep pullback it has endured in recent years. Below, we outline our investment thesis and outlook for the new recommendation.
This position is motivated by momentum returning to an important segment of the commodities asset class after a multi-year stretch of underperformance. Because this ETF has been consolidating following a sharp rally in January, we are opting to enter a long position in anticipation of another leg higher as risk appetites, slowly but surely, return to all pockets of the market.
The new long recommendation is based around:
The Energy Equities

ETF

, which is flat for the month but has gained 16% year-to-date amid the market-wide rebound.
This

ETF

has seen hefty outflows over the past one-year to go along with its lackluster performance, totalling around $41M and shedding 17% over this period.
The fund is very concentrated; it holds around 30 securities in total and the top ten positions account for nearly one-half of total assets under management.
In terms of exposure, this

ETF

is dominated by mid-cap-size securities from the U.S. and Canada's energy sector.
Check out our previous sell recommendation here