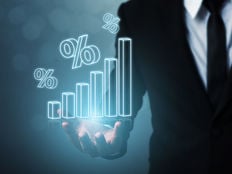 Investors are always facing a quandary for their portfolios: trying to get a decent and high return while reducing risks and finding a level of safety. These days, that balancing act has gotten a bit harder to accomplish. After spending the last decade surging higher, the stock market's gains may have begun to top out – especially when looking at the numerous geopolitical risks facing the world's economy.
Even bread-n-butter dividend stocks may not provide a ton of protection if the market falls.
But there could be a solution to have your cake and eat it too. And that lies in preferred stocks.
These bond/equity hybrids offer a lot of benefits for portfolios in today's market environment. And this is one instance where exchange-traded funds (ETFs) makes accessing the asset class a breeze. For investors, preferred ETFs could be the preferred choice in the quarters ahead.
Sign up for ETFdb.com Pro and get access to real-time ratings on over 1,900 U.S.-listed ETFs.