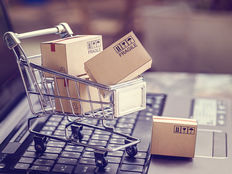 There's no doubt that there is a lot of risk in the market these days. Geopolitical problems, trade disputes, lower data…the list goes on. Investing isn't as easy as it was a few quarters or even a few years ago. To that end, many investors are looking to dial back their risk profiles and gain a bit of stability and safety for their portfolios. Luckily, thanks to the rise in interest rates, investors can have their cake and eat it too.
Short-term corporate bonds and the ETFs that track them are quite attractive in the current market environment.
Offering higher yields than many dividend stocks, short-term corporate bond ETFs offer a great way to get a decent return as well as add some stability to a portfolio. With the markets getting dicier by the day, investors may want to consider the asset class. And there are three big reasons why.
Sign up for ETFdb.com Pro and get access to real-time ratings on over 1,900 U.S.-listed ETFs.