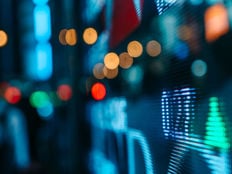 As the fixed-income market resets and many look to manage risks ahead, investors may consider actively managed bond exchange traded funds that have seasoned money managers behind the strategies whom are able to quickly adapt to changing conditions.
For example, Legg Mason and its affiliate, Western Asset Management Company, have come out with actively managed fixed-income ETFs, including the Western Asset Short Duration Income ETF (WINC B) and Western Asset Total Return ETF (WBND B-), to help investors hone in on attractive yields and better manage risk exposure.
"We're hearing from clients as well. Many of them have a positive outlook on this marketplace," Rick Genoni, Managing Director, Head of ETF Product Management, Legg Mason, said at Inside ETFs. "Still, that threat of a market downturn is a daunting one for them. At the same time, they're all searching for yield, and so while up until this point, we've offered a series of products that can generate income in an equity type strategy. We now have a partner in Western that we can offer some fixed-income products here."
WINC can actively manage duration, sector and security selection, providing greater flexibility to respond to dynamic market conditions. The Western Asset Short Duration Income ETF tries to generate current income by investing in investment-grade fixed income securities and will try to maintain an effective duration of three years or less.
Additionally, WBND may benefit investors who seek to maximize total return via an actively managed, well-diversified core fixed income strategy that includes exposure to opportunistic, out of benchmark, debt sectors combined with the potential liquidity, transparency, and cost benefits of an ETF structure. The fund has a longer duration exposure with an effective duration of 5.98 years.
The funds follow an ""all-weather":https://www.etftrends.com/fixed-income-channel/remember-all-weather-portfolio-having-killer-year/" approach to income generation to target higher-quality income opportunities. The go anywhere methodology will allow the strategy to have the ability to look beyond core holdings and expand the opportunity set to potentially provide attractive income throughout different market cycles.
"We still see opportunity in a variety of different areas where we can drive income. Not only looking out at longer-dated securities but also for investors who are looking to not have a lot of duration in their portfolio," Ellen Cammer, Product Specialist, Western Asset Management, said.
Watch the full interview between ETF Trends CEO Tom Lydon and Rick Genoni and Ellen Cammer
---
Content continues below advertisement
For more ETF-related commentary from Tom Lydon and other industry experts, visit our video category on our sister site, ETF Trends.