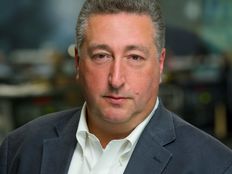 Earlier this month, I wrote about WealthStack, a new financial advisor conference that's setting out to revive the overall quality of conferences, content, speakers and venue. This new modern day financial advisor meetup is a partnership between Barry Ritholtz and Josh Brown of Ritholtz Wealth Management and Inside ETFs. Click here to read the previous article that includes a Q&A with Josh Brown.
More than 60 experts from the world's leading wealth management, tech and advisory firms will come together for the event in Scottsdale, AZ, from Sept. 8-10.
The line-up includes representatives from Creative Planning, Edelman Financial Engines, Orion, Carson Group, United Capital, Dynasty Financial Planning and more.
A social studio will allow attendees to learn the tricks of the trade from leading podcasters; Michael Batnick and Ben Carlson of Ritholtz Wealth Management will record their Animal Spirits podcast in front of a live audience.
Demos will take place in a purpose-built amphitheater to showcase the latest in tech finance. I'll be hosting the ETF Smackdown which will kick off the first full day of programming.
Read my chat with Barry about the conference below. We hope to see you there!
Q&A With Barry Ritholtz About WealthStack
Tom: How do you think advisors are adapting when it comes to technological disruption in the industry?
Barry: It's a huge differentiator, for both small firms and large. I am blown away by how technology can allow a small handful of people in a firm effectively manage everything from accounting to payroll to compliance to trading and portfolio management. This was enormously challenging only 20 years ago; today you can do the work of 10- people with just 3 thanks to innovations in software and apps. It was a giant game changer for RWM.
Tom: What actionable insights do you think advisors will be able to implement after attending WeathStack?
Barry: There is no one right way to manage money or build an RIA or interact with clients — there are lots and lots of good ideas and successful approaches. At the conference, you will be hearing from many of the top advisers in the country. I suggest picking out the approaches that best fit in with your style and your personality and your client base.
Tom: Are there any sessions or speakers that you are particularly excited for?
Barry: By the folks who have built giant, successful firms:
Shirl Penney, founder of Dynasty Financial Partners (

AUM

= $35 billion)
Joe Duran is

CEO

of United Capital (

AUM

= $25 billion)
Peter Mallouk, President of Creative Planning (

AUM

= $43 billion)
Very successful operations there's so much to be learned from each of them
Tom: Will any of the sessions talk about the markets or offer investing outlook?
Barry: Dear Lord I hope not. There're a few things in life that are less valuable then anybody's opinion about what markets and economics will do in the future. It's amazing how much of financial media is dedicated to predicting the next 15 minutes. It's a worthless exercise.
Tom: What is your vision for the future of WealthStack in the years to come?
Barry: I think we have the ability to create a conference where there is something new to learn each and every year. Whether it's technology, or business strategy or simply the best approach to take your firm to the next level we are looking for this conference to provide that sort of insight to advisors of the future.
To register for the conference or learn more, click here.
This article originally appeared on ETF Trends.
---
Content continues below advertisement