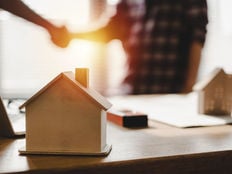 While homeowners often borrow equity in their homes for expenditures such as home improvements, car payments, or medical bills, recently it seems this trend has reversed. Despite broadening equity percentages in many homeowner markets, homeowners are nonetheless hoarding cash, keeping equity in the home.
As a whole, mortgage holders saw their home equity increase by 4.8% annually at the end of the second quarter. This is market dependent of course, as some areas have greater home appreciation than others. This is a collective gain of nearly $428 billion, according to CoreLogic. Looking at this one an individual borrowing basis, each homeowner with a mortgage gained $4,900 in home equity in just one year.
"Borrower equity rose to an all-time high in the first half of 2019 and has more than doubled since the housing recovery started," said Dr. Frank Nothaft, chief economist for CoreLogic. "Combined with low mortgage rates, this rise in home equity supports spending on home improvements and may help improve balance sheets of households who could take out home equity loans to consolidate their debt."
The Most Anemic Volume In Years
However, despite historically low-interest rates, just $54 billion in collective equity was withdrawn in the first quarter of this year. That is the most anemic volume in four years and the lowest share of available equity taken since Black Knight, a leading property data provider of public record data, MLS data, homeowner data and mortgage data, began tracking the metric in 2008. Less than 1% of tappable equity was withdrawn. Cash-out refinances withdrawals dropped from $27.9 billion in the fourth quarter of 2018 to $27.3 billion in the first quarter of 2019, despite a precipitous fall in mortgage rates.
"Rates are once again at another all-time low, yet interestingly enough, most homeowners are not taking advantage of the opportunity to inexpensively tap into their home's equity," said Matt Weaver, VP of Sales at Cross Country Mortgage in Boca Raton, FL. "My observation has been that the driving force behind this decision-making is based on residual fear from the last real estate crash. This event has since shifted the perspective of many homeowners to now view home equity as a nest egg rather than a bank account."
Related: Homebuilder ETFs Can Strengthen on Homeowners' Desire to Build Out
Still, not all homeowners are gaining much usable equity. Homeowners in California, Washington State, and Louisiana saw only nominal gains in equity, and those in Connecticut and North Dakota actually lost home equity.
ETF investors who are interested in gaining exposure to the home construction segment can look to homebuilder-related ETFs, such as the SPDR S&P Homebuilders ETF (XHB A+), iShares U.S. Home Construction ETF (ITB A) and Invesco Dynamic Building & Construction ETF (PKB A). These homebuilder ETFs do not solely focus on home construction companies as they also include discretionary retail names.
Meanwhile, investors looking at participating in home refinancing investments can look into mortgage ETFs like the iShares MBS Bond ETF (MBB A), and the iShares CMBS ETF (CMBS A-), both of which are up nicely YTD.
This article originally appeared on ETFTrends.com
---
Content continues below advertisement