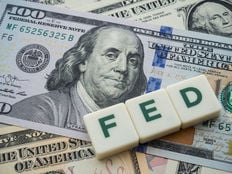 Back in February, Federal Reserve Governor Michelle Bowman said she would be assessing data in advance of the March 15th-16th Fed meeting to determine what the potential rate hike could be.
"I, as all of my colleagues will as well, will be watching the data closely to judge the appropriate size of an increase at the March meeting," Bowman said at an American Bankers Association conference in Palm Desert, California. "I intend to support prompt and decisive action to lower inflation."
Bowman anticipates additional rate increases and notes that risk price pressure may persist. "Looking beyond this spring, my views on the appropriate pace of interest rate increases and balance sheet reduction for this year and beyond will depend on how the economy evolves."
Chairmen Powell said that he supports a traditional quarter-point increase in rates but has opened the door for a bigger hike despite the Russian invasion of Ukraine and its ripples throughout the global economy. "We have an expectation that inflation will peak and begin to come down this year," Powell said. But he added: "To the extent inflation comes in higher … then we would be prepared to move more aggressively."
Note: ETF Trends' CEO Tom Lydon will host a Twitter Space the day before the Fed meets
Powell did note that though it is "too soon to say" how the ongoing conflict in Ukraine might affect Fed policies, they could have an impact. He also noted, "Our financial institutions and our economy do not have large interactions with the Russian economy, and it's gotten smaller and smaller in recent years."
Economists have forecast that the Fed will implement five to seven quarter-point hikes this year. An increase this month would be the first since 2018. The Fed aims to increase rates enough to reduce inflation but not so much as to throw off growth completely. "We understand that high inflation imposes significant hardship, especially on those least able to meet the higher costs of essentials like food, housing, and transportation," the Fed chair said.
Powell has also said the Fed will begin reducing its $9 trillion balance sheet, which doubled during the pandemic as the Fed purchased trillions of dollars of bonds to hold down longer-term rates.
With all eyes on the upcoming meeting, ETF Trends' CEO Tom Lydon will be hosting a Twitter Space the day before the Fed meets. To dive into all the possibilities, tune into twitter spaces on @ETFtrends on March 14th at 12pm PST.
For more market trends, visit ETF Trends.
---
Content continues below advertisement