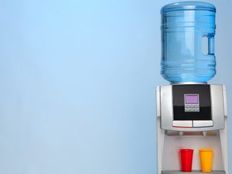 The conference of the year, Exchange, rapidly approaches. This week, the VettaFi Voices grab their virtual coffee and dish on what they're looking forward to most when they gather in Florida next week.
Lara Crigger, editor-in-chief: PUPPIES.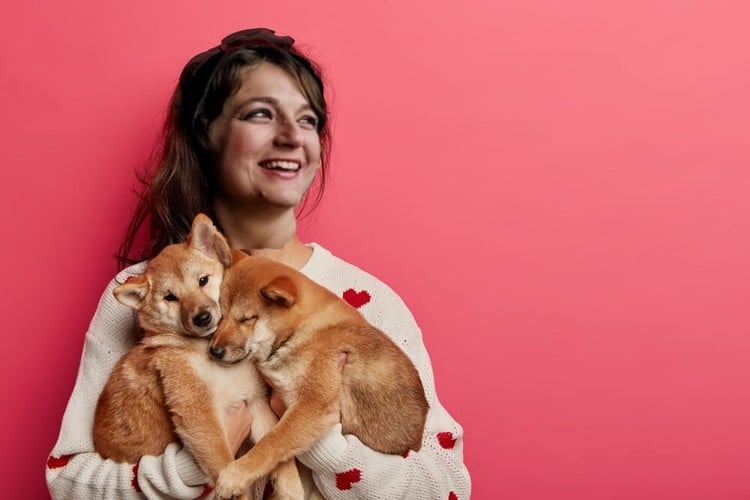 ---
Content continues below advertisement
Yes, there's a ton of great content ahead of us. I'm especially looking forward to my session, "Tickers, Themes, and Trends — Oh My! Top Research Trends Of 2023," where I'll dig into the Rising ETF Stars of 2023, among other research topics. I also can't wait to join Nate Geraci on stage Tuesday afternoon to record an episode of ETF Prime.
But I gotta be honest. I'm most looking forward to networking with some cuddly, cute, Very Good Boys and Girls in the Puppy Lounge. It'll be just off the main floor. Todd, you should come join me! Get some choice selfies for your collection.
Todd Rosenbluth, head of research: Puppies will be a popular choice for many who work here at VettaFi and elsewhere… But I am eager to leave my still-too-energetic three-year-old Portuguese water dog at home in New York for four days of networking and meeting with advisors and industry friends.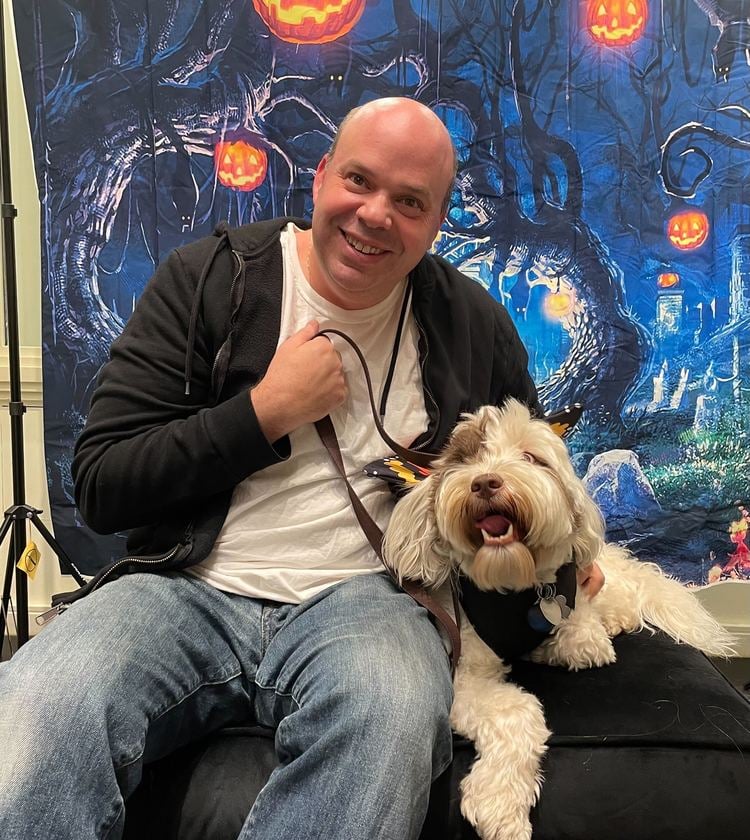 Lara and I will kick off an ETF educational session on Sunday afternoon that will qualify for two CE credits, and we are bringing some of the brightest and best in the business to help us. We have Eric Balchunas, Nate Geraci, Elisabeth Kashner, and Aniket Ullal providing due diligence tips. We have Ugo Egbunike of Jane Street offering ETF trading tips. And then we have Cinthia Murphy leading a panel of John Davi, Lisa Kirschner, and Shana Orczyk Sissel talking about how to build an ETF portfolio. Working with friends on stage is a thrill.
I'm excited to hear from Capital Group and T. Rowe Price in the session Doug Yones is moderating on active strategies. Capital Group crashed the ETF party a little over a year ago, and products like the Capital Group Dividend Value ETF (CGDV A-) have pulled in almost $7 billion. Meanwhile, T. Rowe Price has a slightly longer record in the ETF space, including the T. Rowe Price Blue Chip Growth ETF (TCHP C+), and their funds have been gaining traction. 2022 was a year when active ETFs started to break through.
I'm also looking forward to celebrating SPY and its 30-year record. If SPY did not come to market, none of us would be doing what we do now. I would probably still be a telecom analyst commenting for the 400th earnings season on its subscriber count.
On Tuesday, I'm looking forward to hearing from advisors on their best practices, like tax planning and storytelling. We really listened to our advisor base that they wanted to hear not just ETF and investment ideas, but tools and tactics that can make them better at their job. Vance Barse, Brian Portnoy, and Dr. Preston Cherry are all going to run some great sessions.
Lastly, I'm looking forward to seeing so many people who I only know from a phone call, a webcast, or through social media. I can't wait to see them and learn from them what they are excited for in the ETF industry.
Stacey Morris, head of energy research: I am pumped for Tuesday's session on energy, with Samuel Rines of Corbu. We'll be doing a fireside chat and covering a ton of ground in 20–25 minutes. We're going to start with the overall macro landscape and move into oil markets, then ultimately discuss what that all means for energy investors. Sam will dissect the implications of an evolving energy landscape as well. There will be something for everyone, from energy nerds to energy novices and everyone in between.
Like Todd, I'm also excited to see many colleagues in person for the first time, or the first time in a long time. While I understand there is a lot of excitement about puppies, as a native Floridian, I'm much more excited about being close to a Publix. I can't wait to get some sweet tea and a sub.
Rosenbluth: When I heard we were going to have Miami-focused food at Exchange, I was thinking Cuban might be in my future, not a Publix sub.
Roxanna Islam, associate director of research: I'm also excited about the puppies!
Also, I'm looking forward to moderating a thematic investing panel on Tuesday with Ryan Issakainen of First Trust and Laura Morrison of Direxion!
Plus, like everyone else, I'm excited to meet people in person. There are so many people I've chatted with on video calls, emails, Twitter, etc. that I have yet to meet face-to-face. There's even a lot of colleagues internally at VettaFi that I haven't been able to meet in person yet, so it's going to be really fun seeing everyone — like a big family reunion!
Also, I can't wait to be at the Fontainebleau! I've visited every year for conferences at a former job, but this hotel looks like nothing I've ever seen before. We have a lot of cool things planned (besides the puppies) that gives this more of a community festival vibe than a stuffy conference vibe! We're definitely going to learn a lot and network with so many people, but I think overall it's just going to be FUN. Also, it's been in the 30s in Dallas — it even snowed in some parts of the city this week — so I can't wait to be in the sun. February is the perfect time to visit Miami!
Crigger: Speaking of having fun in the sun: I never thought I'd be genuinely excited to get up at six in the morning, but we're partnering with the Surfrider Foundation for a beach clean-up, and also the Susan G. Komen Foundation for a More Than PINK Walk to fund breast cancer research. That's just flat out cool. 
Rosenbluth: Don't forget the mentorship session with Junior Achievement on Wednesday morning!
Crigger: Good point. (Do you think they'll let me bring the puppies?)
Dave Nadig, financial futurist: It may sound a little bit "golly gee," but I'm genuinely excited to see VettaFi — the brand, this thing that we've collectively made — brought to life in not just the "what" of the conference but the "how" as well. The comments on community upthread are 100% on point, but I think it also extends to the conversations we're going to have on the stages, in podcasts, and just standing around connecting with folks.
If you read through the Exchange agenda top to bottom, you'll see these are some really interesting conversations amongst some very smart people, many of which might not agree with each other! That seems like a big deal. Nothing changes in the world unless we can talk to each other. To me, that's the core of what's being exchanged at Exchange.
Be sure to catch the VettaFi Voices, as well as a host of experts, at Exchange, on February 5–8, 2023, in sunny Miami, Florida. To learn more about the event and register, please visit the Exchange website.