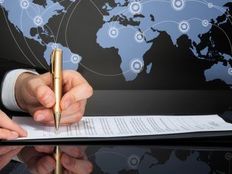 Timothy Partners Ltd. has launched the seventh "biblically responsible" exchange-traded fund within its Timothy Plan family of mutual funds and ETFs. The (TPMN A-) implements a market neutral investment strategy, which is designed to seek income from its investments while maintaining a low correlation to the foreign and domestic equity and bond markets.
TPMN continues Timothy Partners' goal of helping "advisors and investors achieve their financial goals through a pro-life, pro-family approach to investing," according to president and CEO Art Ally.
Timothy Plan ETFs do not invest in companies involved in the production or distribution of alcohol, tobacco, or gambling. They also don't invest in companies the team believes engages in "abortion or pornography, or companies promoting anti-family entertainment or non-biblical lifestyles," per the press release. Securities issued by companies engaged in these prohibited activities are excluded from the ETF portfolios.
"Timothy Plan is firmly committed to operating with the integrity, excellence, and wisdom that brings honor and glory to Jesus and is a beacon for godly stewardship in the financial community." Ally added.
The actively managed ETF will be subadvised by Victory Capital Management.
TPMN joins the existing Timothy Plan ETFs with over a half billion in assets under management. The suite of funds inclue: the (TPSC ), the (TPLC ), the (TPLE B), the (TPHD A), the (TPHE A), and the (TPIF C+).
For more news, information, and analysis, visit VettaFi | ETFDB.
---
Content continues below advertisement