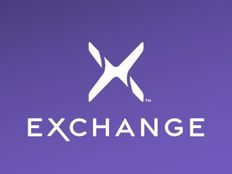 As Exchange kicks off in Miami on Sunday, many advisors will have to navigate the FOMO as industry leaders, colleagues, and experts light up social media with pictures and posts about the conference event of the year.
So, while you won't be able to play with the puppies in the puppy lounge or listen to Ian Bremmer and Rodney Mullen's keynotes, there are things you can do to blunt the feeling of missing out.
Live Vicariously Through YouTube and VettaFi
---
Content continues below advertisement
Doomscrolling
Sure, Elon Musk's Twitter is a bit bleak these days, what with private accounts having more visibility than public ones due to a glitch and coming changes to API, but since you aren't enjoying the sun in Miami Beach, you could always do some quality doomscrolling.
Of course, you'll likely see lots of people in #FinTwit tweeting about Exchange, so it might exacerbate the FOMO. That can hardly be worse than looking at what's trending, though!
Rewatch "Barry"
You might be missing out on Barry Ritholtz interviewing Vanguard's Tim Buckley, but you can always rewatch the HBO show "Barry," which is quality television. "Barry," features an amazing trio of leads in Bill Hader, Sarah Goldberg, and Henry Winkler as well as phenomenal turns from Anthony Carrigan and Stephen Root. It probably won't help your clients much, but it's always comforting to revisit a favorite, right? Right?
Just Register and Go