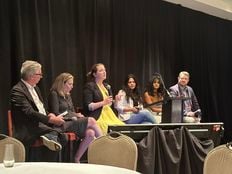 Financial media is how most investors learn about new products and understand the markets. But how does an ETF issuer get the media's attention? Well, it obviously depends on the media outlet. Some write about fund launches and fund flows, while others prefer writing about broad trends.
Chris Sullivan, president of the financial PR firm Craft & Capital, asked members of the financial media at a panel at Exchange: An ETF Experience what it takes for them to get their attention and respond to pitches from clients.
"From a tactical perspective, is it the email subject line? Is it the name on the email?" he asked.
While Sullivan said he understands "there are probably 200 people" reaching out to members of the media every day, he also noted that he's often hearing media outlets say how much they love working with PR firms, which makes him look at all his emails that go ignored and think, "Really?"
"I know you know I exist," Sullivan jokingly told fellow panelist Lara Crigger, editor-in-chief at VettaFi.
Crigger responded: "You're on my speed dial," before offering some pointers to Sullivan (and, by proxy, other media representatives for financial companies) on getting at least VettaFi's attention.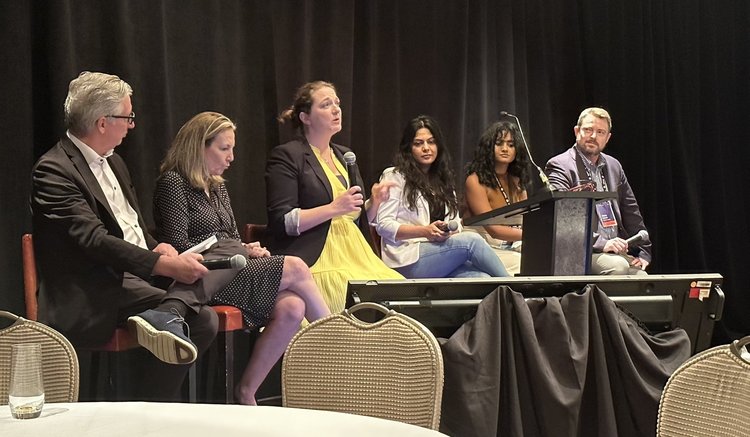 ---
Content continues below advertisement
"Number one, don't get cutesy with the subject line," she said. "And two, frame it as a solution to a problem. Think in terms of how the advisors are trying to solve a problem."
Crigger added that it also couldn't hurt for press representatives to "make it easy for a writer to answer those [basic journalistic] questions" of "who, what, where, when, and how." The faster they do that, "the quicker we'll pay attention."
Fellow panelist Kathie O'Donnell, ETF Reporter at Pensions & Investments, also offered advice to any potential sources: if they do end up calling you back or responding to your email, don't do anything to betray your trust.
"If you burn me, you'll never get called again," O'Donnell said.
For more coverage of the Exchange conference, please visit VettaFi | ETFdb.