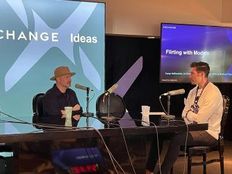 Corey Hoffstein's Flirting With Models kicked off a new season at Exchange with a live recording of Hoffstein's deep-diving interview with Mutiny's Jason Buck, who he introduced as "the world's most interesting man." Buck's company, Mutiny, is an unusual investment firm designed around 'anti-fragility' or 'crisis alpha' that is intended to achieve large asymmetric gains in times of high volatility or tail risks such as the 1987 flash crash, 1998-2002 dot com rise and crash, or 2008-2011 financial crisis.
"Life is either arbitrage or optionality," Buck said before sharing his story about somehow losing money while shorting the biggest real estate firms in the build-up to a mortgage crisis.
While sharing a rich collection of career stories, Buck said, "to me, business entrepreneurship is an art form." Though Buck jested that he had no traditional artistic skills such as drawing or painting, he sees entrepreneurship as its own art.
Like many artists, Buck said he learned from tremendous pain. His goal with Mutiny was to find a way to hedge against entrepreneurial risk, which people told him was impossible. Explaining how he pulled it off, Buck joked, "we run an entrepreneurial put option."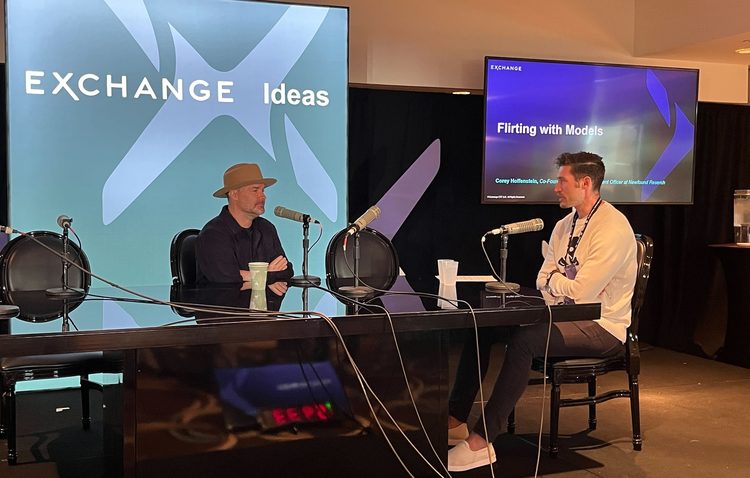 ---
Content continues below advertisement
Flirting with The Cockroach Portfolio
Explaining his cockroach portfolio, "how do you build a portfolio if you don't know what the future is?" Before digging into the weeds, Buck set up the four macro quadrants of diversification. Growth and decline, and inflation and deflation. During risk-on, cockroach uses standard instruments, but it taps into complex products (including things such as convex cash) during risk-off periods. Riffing off the traditional sports wisdom of "defense wins games," Buck joked that offense plus defense wins investing.
By including global stocks, global bonds, four different volatility strategies, and three different trend approaches, The cockroach portfolio attempts to diversify in a deeply layered and total way.
Speaking of Black Swan events, Buck noted, "you can't plug this into a Sharpe Ratio. It just doesn't work that way."
Pointing to Harry Brown's permanent portfolio build, Buck took time to dig into why he subbed out Brown's use of gold for inflationary periods. Gold doesn't quite fit as an inflation hedge to Buck, given how it performed in 2020. Brown is a product of the 70s. "We don't optimize portfolios; we try to build the least shitty portfolio." Instead of gold, Buck looks to an ensemble of CTAs to fulfill that role.
"Managed futures and CTA has largely become synonymous with trend following," Hoffstein added.
Speaking to the limitations of science in the art/science blend that goes into portfolio construction, Buck noted that plugging 100 years of data into a model doesn't necessarily reveal anything if the world has changed.
For more coverage of the Exchange conference, please visit VettaFi | ETFDB.