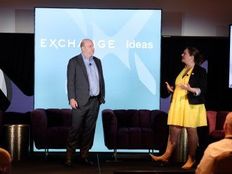 Just a few days ago, the Exchange conference kicked off. The event had well over 1,800 attendees, including hundreds of advisors, who descended on Miami, Florida, to learn from each other and industry experts.
I had the pleasure of being on stage a few times but tried to soak in as much as possible over the conference. Below is a brief recap of some of the content from Sunday, February 5. Tomorrow, I will focus on what happened outside of the sessions. It should be noted that often there were two panels going on at once in different rooms, so I missed a lot of great stuff.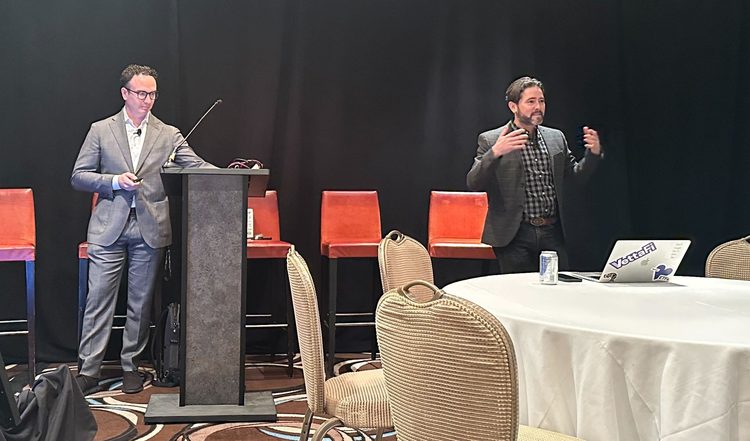 ---
Content continues below advertisement
At 1:00 PM, I caught VettaFi's president Tom Hendrickson and chief marketing officer Jon Fee's session to kick off the ETF industry and media track of the pre-conference discussing the future of distribution, which quite simply is tied to data and the need to have a single source of truth. According to Hendrickson and Fee, the winners in the future of distribution will be people who lean into their core competency, partner with those who have aligned incentive structures, build agile data cultures, and continue to get reacquainted with today's customers. 
I left the industry and media track, which included a meet-the-press panel with some of my favorite reporters and a regulatory panel with the behind-the-scenes lawyers. I had to do final prep and get set up for my presentation.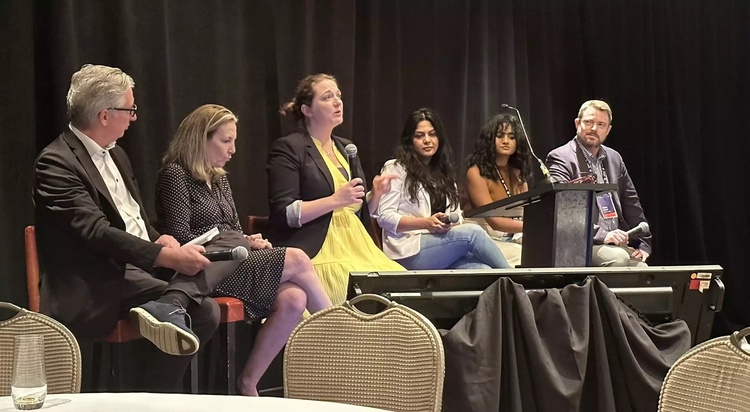 At 2:20 PM, I caught the final section of Margurita Cheng, CEO of Blue Ocean Global Wealth's, session on modern advisor ethics, just as she was talking about the dos and don'ts of social media, focused on what is compliant for an advisor — thankfully, I haven't been an advisor in 25 years. I spoke to an advisor named Steve during the break, who said the training was "more interesting than most" and that he was glad to be "getting continuing education (CE) credits in person." 
At 3:00 PM, Lara Crigger, VettaFi's editor-in-chief, and I ran the first leg of the ETF University five-part series that was also eligible for two CE credits; Lara incidentally was part of the meet the press panel a good walk from where I was and yet joined me mid-slide. She and I covered the record year for active equity ETFs, value, and smart beta, as well as the categories of ETFs advisors most interested in during 2022. For example, managed futures ETFs, like the iMGP DBi Managed Futures Strategy ETF (DBMF B+), surged in popularity, as did ultra-short duration Treasury products.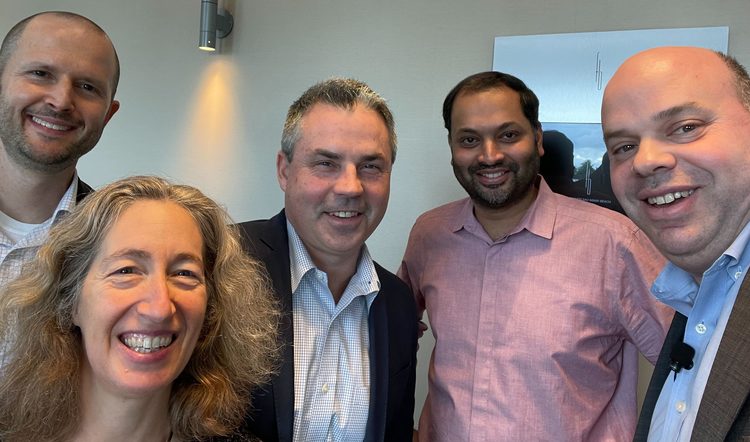 At 3:20 PM, some of the smartest people in the ETF industry who do not work at VettaFi took the stage to offer due diligence tips for advisors. Elisabeth Kashner of FactSet, Eric Balchunas of Bloomberg Intelligence, and Aniket Ullal of CFRA talked about tracking difference, exposure, liquidity, costs, and more. Then the trio of analysts was joined by Nate Geraci, an advisor and president of the ETF Store, where some of the more popular ETFs of 2022 were debated. The JPMorgan Equity Premium Income ETF (JEPI A) and the Vanguard Tax-Exempt Bond ETF (VTEB A+) were a few that caught my ear.  
Following a session from Ugo Egbunike of Jane Street with ETF trading tips, the ETF University section closed with Cinthia Murphy leading a panel of ETF Strategists or soon-to-be ETF Strategists (John Davi, Lisa Kirschner, and Shana Orczyk Sissel) who reviewed their approach to sorting through the universe of 3,000 ETFs, the role alternatives can play in a traditional portfolio, and the efficiencies found by using ETFs.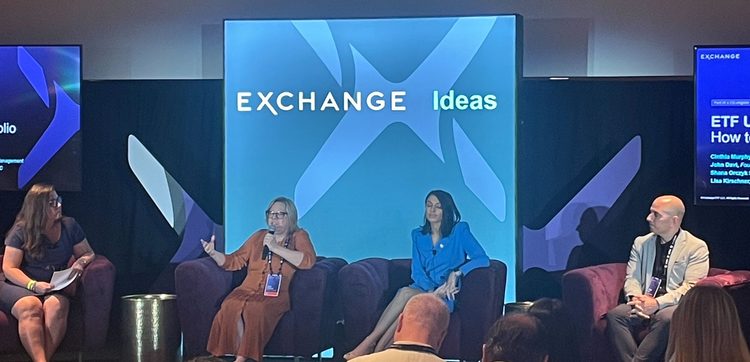 At the end of the nearly two-hour session, around 3:55 PM, I met Mark, an advisor who called himself an ETF nerd but said he "still found the ETF University session enjoyable because of the wide range of expertise." This was music to my ears, so I gave him two guitar picks, the currency we were using at VettaFi to encourage attendees. 
It was probably the most educational Sunday I've been a part of since I was in college many years ago. But this time, when it was done, I legally had a beer at the opening night reception. 
For more news, information, and analysis, visit VettaFi | ETFDB.