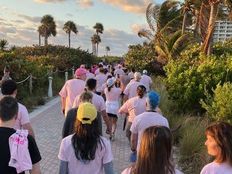 A week after Exchange, I am still reveling in the tremendous financial services community of more than 1,800 advisors and industry leaders who joined the VettaFi team in Miami. Like most conferences, there were a lot of great sessions to attend, as I partially recapped yesterday. Yet, one of the major differences that many people told me they loved about the Exchange event was the chance to support local charities and to network.   
I did not get to participate in all the efforts, as some were going on simultaneously, but here's a glimpse from my ETF nerd perspective. 
---
Content continues below advertisement
On Monday at 7:00 AM, the Women in ETFs breakfast kicked off the first full day of the conference, and the room was packed. I enjoyed meeting so many people working in different roles throughout the ETF industry and then watching the moving Kathleen Moriarty tribute video, as Kathleen was instrumental in the formation of the more than 8,000-member organization nearly a decade ago.  
At 6:00 PM that evening, after a great day of sessions, including ones on the role inflation is playing on client portfolios, the future of indexing, and the growth of active management in the ETF space, it was a relief to unwind and network.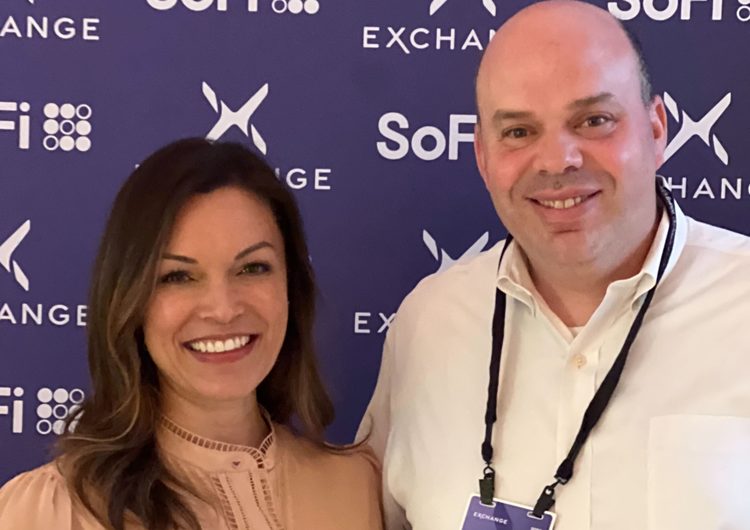 I co-hosted an ETF Pub Quiz with SoFi's Liz Young, where more than 100 people tested their knowledge of pop culture while many others had a beer, ate some giant pretzels, and connected within the financial services community. 
A team I was loosely affiliated with, QuizaFi, ended up winning the event. Before anyone thinks I had my thumb on the buzzer, I was overruled by my teammates on many correct answers and mostly admired the knowledge that my work colleagues had while I enjoyed the beer. VettaFi donated the prizes won to the charities I will be discussing below.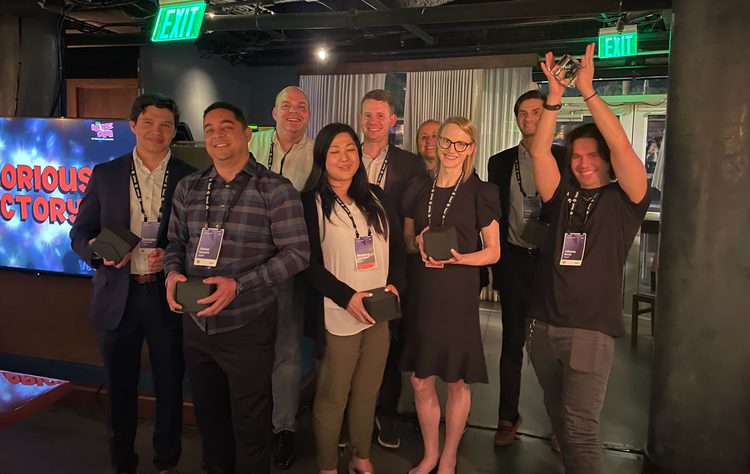 On Tuesday at 7:00 AM, as the sun was rising, more than 100 Exchange attendees met on the beach for a Susan G Komen walk of 1.5 miles to raise money to fight breast cancer. Simplify, Bloomberg, Morningstar, and VettaFi were some of the companies that had teams that collectively raised over $10,000. It was a rewarding way to help the community, get some exercise before a new day, and connect with colleagues. I even met an advisor named Bob, who was inspired to come out and join the Morningstar team. (I'm the man in the pink hat.)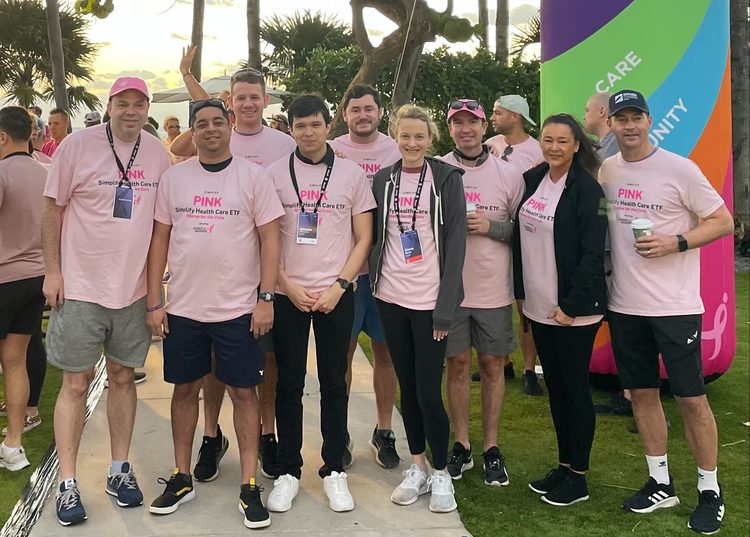 Tuesday was a full day of sessions, including a program called "Be a Better Advisor" and chances to hear from ETF industry leaders who work at Vanguard, Morgan Stanley, and Invesco. 
On Wednesday at 9:00 AM, some of the remaining attendees at Exchange joined VettaFi and participated in youth mentoring with the Miami chapter of Junior Achievement. My table consisted of nine high school students with varying degrees of experience with interviews. The seven young men, two young women, and I discussed the importance of looking each other in the eye when we greet and shake hands, the benefits of being honest, and how to turn your greatest weakness answer into a positive. It was great to share some of my experiences with the next generation. (I'm in my 40s, after all.)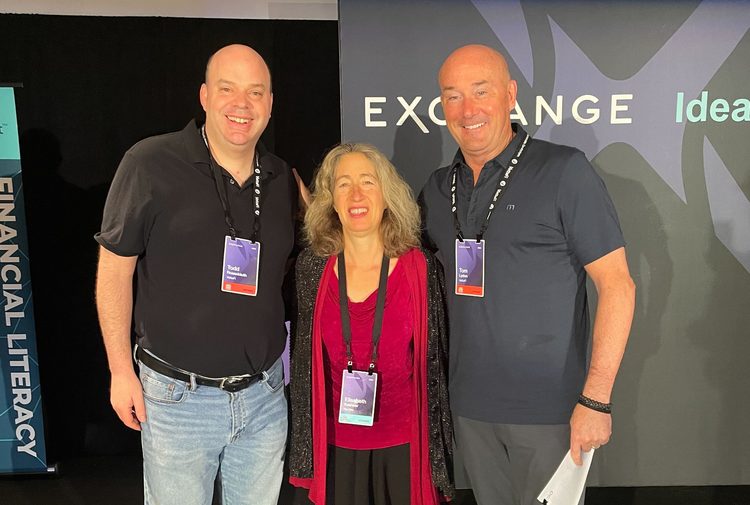 As exciting as it was to learn from ETF industry experts and advisors last week, what makes a great conference like Exchange a must-attend event in the future is the opportunity to connect with each other and the local community. I can't wait to see what is in store at Exchange 2024. 
For more coverage of the Exchange conference, visit VettaFi | ETFDB.