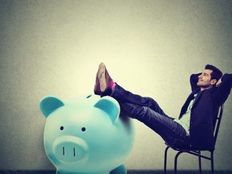 State Street Global Advisors released a global advisor survey indicating U.S. investors remain confident in the ability of their advisors to navigate market volatility despite concerns about the investment prospects for 2023.
Confidence in Advisors Is High Despite Market Uncertainty
The results of the ETF Impact Survey: Advisor Edition were released earlier this month and found a large majority of investors are confident in their advisor's guidance. Despite the uncertainty of the markets, the percentage of US investors indicating they value their FA's knowledge and guidance even more during uncertain times remained at 89%, down just 2% from June 2022.
"Helping clients remain confident and committed during times of volatility can be a challenge for advisors whose clients may have a kneejerk reaction to abandon their investment strategy if markets get choppy," said Brie Williams, head of Practice Management at State Street Global Advisors. "Our survey found 86% of investors have discussed market volatility with their financial advisor, and 83% say their advisor has informed them of how volatility will affect their long-term financial goals."
Advisors have also succeeded in getting a majority of their clients to stick to a long term plan, with 57% of US investors indicating the plan to keep their money 'as is.'
---
Content continues below advertisement
The Top Concerns Among Investors
The survey indicated that 74% of investors remain worried about inflation, down just 2% from the 76% that expressed that view back in June of 2022. Despite market volatility concerns plunging from 57% to 46%, many investors are still deeply worried about the value of their investments eroding, which held at 56%, compared to June 2022's 59%.
ETFs Get Good Marks
According to the survey, 59% of US investors with an existing ETF holding report that ETFs have improved their overall performance. 53% believe that ETFs have made them better investors.
"Advisor adoption of ETFs has provided investors with cost-effective access to institutional-grade solutions," said Williams. "The flexibility to buy and sell shares quickly, easily, and cost-efficiently is important to advisors and their clients in all markets."
Colin Ireland, head of ETF Execution Strategy at State Street Global Advisors, added, "Investors continue to turn to ETFs for their inherent liquidity benefits, these benefits often become most pronounced in times of volatility – when investors need it most. Among SPY's many milestones: in 2020, it became the first ETF to trade more than $100 billion in a single session amidst the COVID-19 induced volatility."
Since the launch of the SPDR S&P 500 ETF Trust (SPY A) over 30 years ago, ETFs have gained tremendous popularity, with several wealth management firms using ETFs to express their investment view.
For more coverage of the Exchange conference, please visit VettaFi | ETFDB.