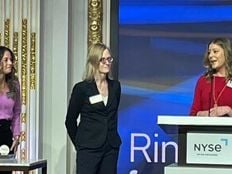 This morning, many in the leadership of Women in ETFs rang the opening bell of the NYSE while hundreds of people that are part of the group cheered them on. While the ceremony took place in the middle of Women's History Month, the efforts of the industry group are year-round. Indeed, Women in ETFs had a standing room networking breakfast at Exchange, produces the regular podcast series "We Talk Careers," and have hosted hundreds of global and regional events around the world since its formation in January 2014.  
Women in ETFs brings together people in the ETF industry across the globe to champion our goals of actively choosing equality, diversity, and inclusion. In addition, the group builds a community of peers to help each other learn, share, and grow as the ETF market becomes larger.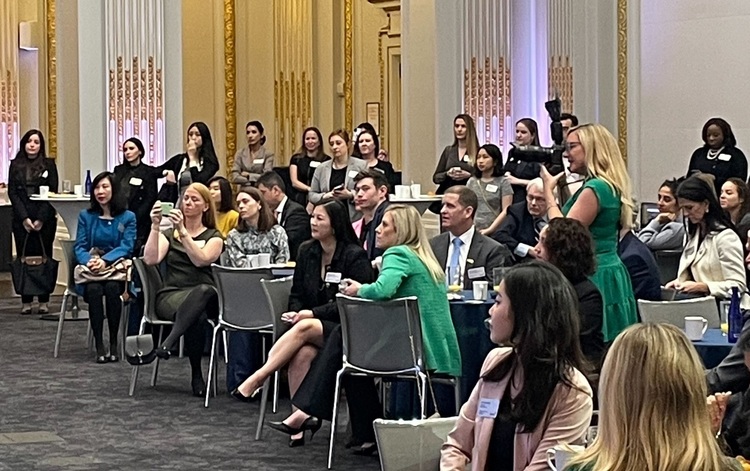 ---
Content continues below advertisement
"These bell ringings highlight and celebrate the social, cultural and political achievements of women and their important contribution to society," according to Deborah Fuhr, EMEA co-president, board member, founder managing director, and founder at ETFGI.  
In addition to today's NYSE event, Women in ETFs rang the opening or closing bells in other countries, including India, Ireland, Italy, and Switzerland. There are more than 8,000 members in the U.S., Canada, EMEA, and Asia Pacific regions.  
"There does appear to be a correlation between our membership growth and the growth of the ETF industry and it's not just membership," said Jennica Ross, Women in ETFs U.S. co-president and head of U.S. ETF sales and portfolio trading at Susquehanna International Group. "Since 2019 we have doubled the number of corporate sponsors and from a membership perspective, in the last two to three years we have launched chapters in Japan, Singapore, Phoenix, the southern US states, Melbourne, Spain and now Poland and Southern California." 
These local chapters join longer-standing ones in Boston, Chicago, Denver, New York, San Francisco, and other major markets where industry leaders from firms like BlackRock, BNY Mellon, MSCI, Morningstar, S&P Global Dow Jones Indices, State Street Global Advisors, Vanguard, and WisdomTree help transform financial services from an industry into a community.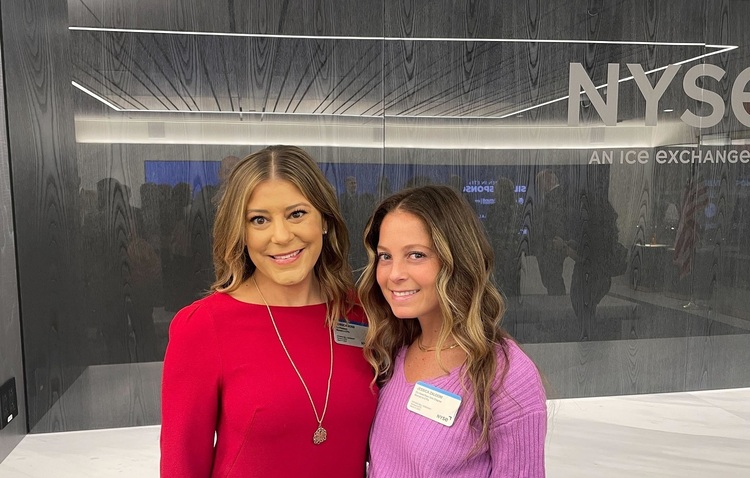 "I am really proud of our chapter leadership teams globally. They are all volunteers and many, if not most, also have very demanding jobs, yet they still manage to host several events throughout the year, as well as run robust mentorship programs," added Emily Meyer, Women in ETFs U.S. co-president and senior relationship manager on the strategic partnerships team at Northern Trust Asset Management, FlexShares ETFs. "Women in ETFs certainly wouldn't be where it is today without the many women and men that volunteer their time and our corporate sponsors that give us the means to execute on our mission."  
Women in ETFs also has a speakers' bureau aimed at helping event organizers and media outlets reflect the diverse talent and expertise in today's ETF industry.   
For more news, information, and analysis, visit VettaFi | ETFDB.