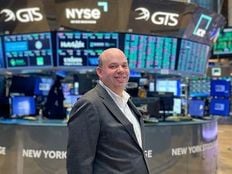 At VettaFi, advisors are our target audience for our commentary. They are regularly featured in articles on our platforms, and they provide us with insights to understand market sentiment, which powers some of our research commentary. In addition, advisors were an integral part of the Exchange conference in 2023 and are already helping us shape what is ahead for the event in 2024. However, VettaFi does not have an awards program to recognize advisors (yet), so when I see one that is closely aligned with our VettaFi values, it really excites me. 
The Investopedia 100 is open for registered independent financial advisors to apply and/or nominate three advisor peers they deem to be influential. The deadline for applying is May 1, and the winners will be determined. based on:   
Reach: Defined as digital presence across their own websites, social media, and other media platforms such as video and podcasts.
Community support: Measured through peer nominations by industry professionals outside of their own firms. 
Commitment to financial literacy: Measured by the advisor's participation in workshops, programs, nonprofits, or collaboration with others in the community to spread financial education to those who need it most, as well as the creation of accessible content.
While influence in 2023 seems to be tied to having a strong social media presence or appearing in the print media, I'm excited to see that supporting the community and helping improve financial education are just as important to the team at Investopedia. The financial services community is growing every day, thanks in part to the effort of independent advisors, but to help people truly reach their objectives, we need to break down the barriers to understanding the investment basics. 
Looking through the list of 2022 winners, I see some familiar faces and indeed many attendees of the Exchange conference. But I know many more independent advisors from within the VettaFi community are also worthy of recognition. I encourage you to take a few minutes and apply#?. You likely are doing something special and more people should know about it.  
For more news, information, and analysis, visit VettaFi | ETFDB
---
Content continues below advertisement