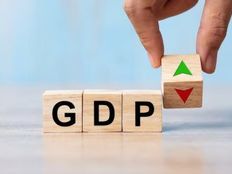 Last week was once again packed with economic data releases, each playing a part in helping us understand the overall state of the U.S. economy. In this article, we have selected three important data points from last week to highlight – Q4 gross domestic product (GDP), February's personal consumption expenditures (PCE), and March's consumer confidence index. These indicators are closely watched by policymakers and advisors trying to understand the direction of interest rates because the data can have a significant impact on financial markets and business decisions. On March 22nd, the Federal Reserve raised rates by 25 basis points to 4.75-5%. While rate hikes may be ending soon, the Fed's road back to its 2% target rate is expected to be a bumpy one.
Gross Domestic Product (GDP)
The latest figures on real gross domestic product (GDP) show that the U.S. economy grew at a slower rate than originally anticipated at the end of last year. In January, the advanced estimate showed a 2.9% growth rate for the economy, but this was revised down to 2.7% in February's second estimate, before finally settling at 2.6% in this month's third and final estimate. While the Investing.com forecast had predicted that GDP growth would hold steady from the second estimate at 2.7%, ongoing monthly downward revisions to consumer spending caused a drag on the overall GDP. Despite the economic growth in the fourth quarter, it is a deceleration from the third quarter and suggests that the economy was losing momentum at the end of last year. 
---
Content continues below advertisement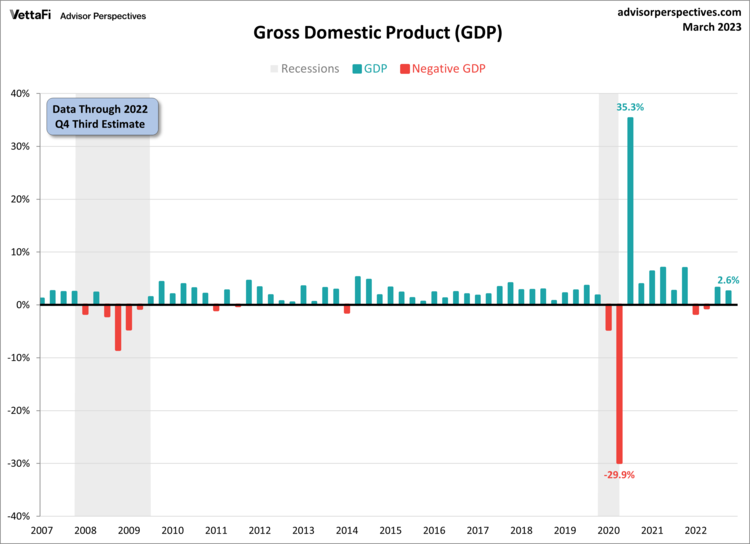 Read more about the 2022 Q4 GDP third estimate by clicking here.
Personal Consumption Expenditures (PCE)
In February, the personal consumption expenditure (PCE) price index came in lower than expected, with consumer spending rising by 5.0% compared to a year ago, down from 5.3% in January. This month's reading is slightly below the expected 5.1% increase and marks the lowest annual change since September 2021. Core PCE, which excludes food and energy and is the Fed's preferred measure of inflation, came in below the expected 4.7% annual increase at 4.6% year-over-year in February. This month's figure is down from 4.7% in January and is the lowest level for core PCE since October 2021. On a monthly basis, both the headline and core PCE price index increased 0.3% from January, slower than anticipated. While February's numbers offer further evidence that inflation is cooling and have prompted hopes that interest rate hikes could be ending soon, PCE remains well above the Fed's 2% target rate.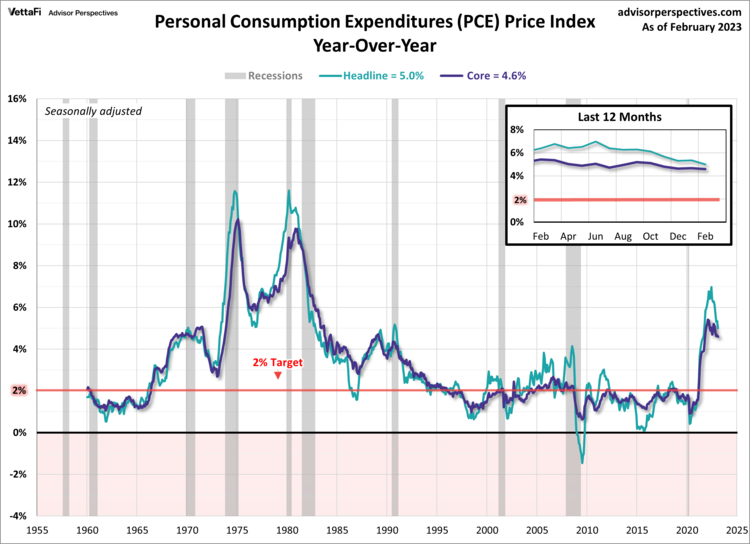 Read more about the latest PCE index by clicking here.
Consumer Confidence
The Conference Board Consumer Confidence Index® unexpectedly inched up to 104.2 from an upwardly revised 103.4 in February. This uptick occurred despite predictions of a third consecutive monthly decline in consumer confidence to 101.0. The index is a monthly survey measuring consumer attitudes about current and future economic conditions. Although consumers showed decreased confidence levels in the present situation in March, their outlook on future conditions improved, leading to the unexpected boost. While this month's reading is a positive sign that consumers are feeling more hopeful about the future, which could potentially lead to increased consumer spending, it is worth noting the index remains below last year's average level of 104.5. The (XLY A) is tied to consumer confidence.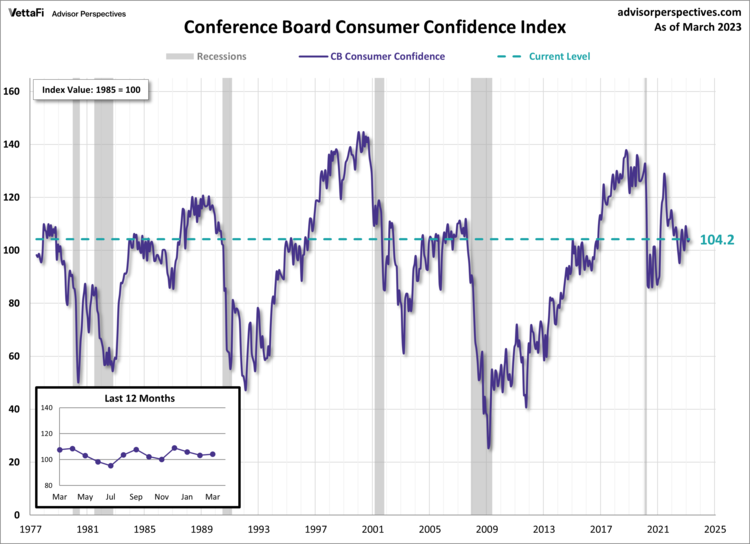 Read more about the latest consumer confidence index by clicking here
This week, the focus is on employment as the market awaits the release of several key reports. February's JOLTs data and March's BLS (Bureau of Labor Statistics) and ADP® employment reports will provide insights into the health of the labor market, and by extension, the overall economy. On Tuesday, we will learn if job openings in February increased or decreased from January's 10.824 million. Then on Wednesday, the ADP employment report will be released, which is forecasting an additional 200,000 non-farm private employment jobs in March, following February's 242,000 addition. Finally, on Friday, the BLS will release the eagerly awaited, more comprehensive employment report for March. Current expectations are that 240,000 non-farm jobs were added in March and that the unemployment rate remained steady at 3.6%. 
For more news, information, and analysis, visit VettaFi | ETFDB.