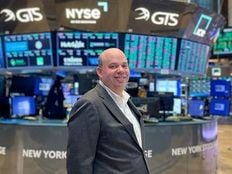 It is no secret that we're in challenging times for the market. Building a portfolio to meet the moment can be difficult. After a rocky 2022, the headwinds investors must navigate have become increasingly complex. Inflation remains persistent despite rate hikes, and reading the tea leaves on Fed policy is becoming more challenging. 
Building a strong core portfolio that weathers these dynamic times is top of mind for many investors. But portfolios built to thrive in the conditions of yesterday are unlikely to succeed in today's unusual environment. Additionally, with the market changing rapidly, it can be challenging to find a portfolio that can adapt. 
Core Alternative Capital has an interesting suite of funds built to be "market indifferent" through the creative use of protective puts and core alternatives.  

---
Content continues below advertisement
Options are often considered risky, but protective puts are actually a tool used to reduce risk. The puts allow for downside protection, giving investors the breathing that modern markets demand. 
An upcoming webcast from Core Alternative Capital and VettaFi should help investors find the footing they need to survive the fierce and unusual macroeconomic headwinds of the 2023 market. The (CCOR A-) is a fund that VettaFi editor-in-chief Lara Crigger listed as one of "VettaFi's Rising Stars":https://www.etftrends.com/managed-futures-channel/vettafis-rising-etf-stars-of-2022/. With the utility of puts coming into sharper focus, it is more critical than ever for financial advisors to find out how they can take advantage of this unique strategy.