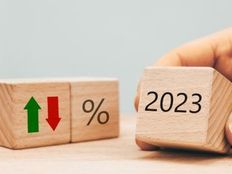 Advisor Perspectives, a leading publisher and ranked as the #1 eNewsletter for financial advisors by the Erdos & Morgan "FAMOUS" Study (2019-2022) has announced its Venerated Voices™ awards for commentaries published in Q1 2023. Rankings were issued in the following categories:
Top 10 Venerated Voices™ by Commentary
Top 25 Venerated Voices™ by Firm
Top 25 Venerated Voices™ by Author
Top 25 Venerated Voices™ by Firm – Frequently Posted
Top 25 Venerated Voices™ by Author – Frequently Posted
The frequently posted categories require a minimum of three posts quarterly, whereas the first three categories require only one post quarterly. We added the two frequently posted categories to highlight and reward those authors and firms who post regularly.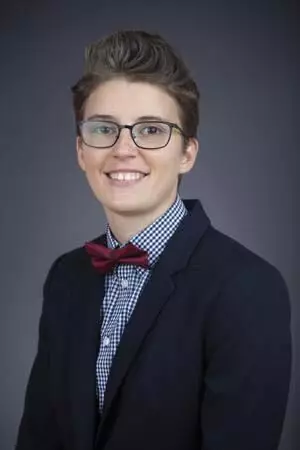 ---
Content continues below advertisement
The most popular topics in Q1 2023 among all commentaries were related to market risk, inflation, asset bubbles, and where to invest should a recession hit.
Leading the Top 25 Venerated Voices™ by Firm category was Hussman Funds of Maryland, followed by Mauldin Economics of Florida. In third place was GMO of Boston, Massachusetts.
Among individual commentators, the most-widely read was Jeremy Grantham of GMO. In second place was John Hussman of Hussman Funds, followed by John Mauldin of Mauldin Economics in third place.
The most-widely read commentary in the first quarter of 2023, published on January 24th, was After a Timeout, Back to the Meat Grinder! Jeremy Grantham of GMO. Grantham discussed the state of the market, the economic outlook for the future, and the uncertainty that lies ahead. He stated that market growth has been "crushed" and large losses have taken place, thereby completing the first step in bursting the economic bubble. While this downturn was to be expected, market valuations remain unusually high, making the market vulnerable to a significant correction and the next step in the bubble deflation more difficult to predict. Grantham explained:
Almost any pin can prick such supreme confidence and cause the first quick and severe decline. They are just accidents waiting to happen, the very opposite of unexpected. But after a few spectacular bear market rallies we are now approaching the far less reliable and more complicated final phase. At this stage housing markets, which are always slower to react, have not fully rolled over yet; neither has the economy gone into recession nor have corporate profits yet been severely hit. The length and depth of continued market decline from here depends on how precisely the deterioration from perfect conditions will play out.
Edge of the Edge second place, written by John Hussman at Hussman Funds and published on March 21st. Hussman warned that the stock market is extremely overvalued due to excessive monetary stimulus and speculation. He suggested investors should be cautious and prepare for a market downturn, as the market conditions are like those that led to past market crashes, and advocated for the Fed to shrink its balance sheet as quickly as possible by rolling off securities once they mature.
In third place was How It Started/How It's Going, by John Mauldin of Mauldin Economics, published on March 4th. Mauldin began by reviewing the sequence of events that led to the 2008 financial crisis and showed how it led to where we are today. He used the popular meme referenced in his title to illustrate how the Fed's initial intentions of "aggressive, unprecedented intervention," a.k.a. the "How It Started," did not produce the intended results and led to more drastic intervention for a much longer period than originally anticipated, a.k.a. the "How It's Going." Mauldin warned that the Fed's actions will end up distorting market incentives, and what started out as bad will be made worse.
Advisor Perspectives' websites attracts more than 141,000 unique visitors per month, virtually all of them financial advisors serving high- and ultra-high net worth individuals. The company, which is part of VettaFi, publishes economic and market commentaries submitted by fund companies, advisors and independent research firms. In Q1 2023, over 400 such commentaries were published and made available through a daily newsletter, Research Perspectives, which the company emails to its subscribers.
Venerated Voices™ rankings were determined by the number of unique readers of each commentary, using data provided electronically by the third-party web analytics service Google Analytics. The data were normalized using the average score per month. Any participant is eligible to receive a quarterly award. Each firm and author is assigned a relative score based on unique pageviews, with a score of 100 equal to average quarterly readership.
Advisor Perspectives was founded in 2007 and is based in Lexington, Massachusetts. In October 2022, it was announced Advisor Perspectives became a part of VettaFi. In addition to Research Perspectives, it publishes a widely read weekly newsletter, Advisor Perspectives, which contains original articles on the markets, the economy and practice management.
Advisor Perspectives will continue providing quarterly updates to its rankings, as well as issuing annual Venerated Voices™ awards.
The Top 10 Venerated Voices™ by Commentary
| Rank | Title | Author | Firm | Score |
| --- | --- | --- | --- | --- |
| 1 | After a Timeout, Back to the Meat Grinder! | Jeremy Grantham | GMO | 1,849 |
| 2 | Edge of the Edge | John Hussman | Hussman Funds | 1,723 |
| 3 | How It Started/How It's Going | John Mauldin | Mauldin Economics | 938 |
| 4 | Headed For The Tail | John Hussman | Hussman Funds | 836 |
| 5 | A Muddle-Through Market, for Now | John Mauldin | Mauldin Economics | 811 |
| 6 | Thousand-Word Equivalents | John Mauldin | Mauldin Economics | 800 |
| 7 | Assumptions Have Consequences | John Mauldin | Mauldin Economics | 791 |
| 8 | The Punchbowl Is Gone | John Mauldin | Mauldin Economics | 785 |
| 9 | Growth Pains | John Mauldin | Mauldin Economics | 675 |
| 10 | Pushing Your Luck | John Hussman | Hussman Funds | 639 |
The Top 25 Venerated Voices™ by Firm
| Rank | Firm | | Score |
| --- | --- | --- | --- |
| 1 | Hussman Funds | | 940 |
| 2 | Mauldin Economics | | 560 |
| 3 | GMO | | 281 |
| 4 | Evensky & Katz / Foldes Financial Wealth Management | | 262 |
| 5 | ReSolve Asset Management | | 258 |
| 6 | Generation PMCA | | 250 |
| 7 | Macro Tides | | 228 |
| 8 | Pring Turner Capital Group | | 221 |
| 9 | Richard Bernstein Advisors | | 218 |
| 10 | Absolute Return Partners | | 217 |
| 11 | Real Investment Advice | | 174 |
| 12 | Crossmark Global Investments | | 148 |
| 13 | U.S. Global Investors | | 144 |
| 14 | Research Affiliates | | 137 |
| 15 | Acheron Insights | | 117 |
| 16 | Muhlenkamp & Company | | 105 |
| 17 | Alternative Fund Advisors | | 103 |
| 18 | WisdomTree | | 91 |
| 19 | BlackRock | | 88 |
| 20 | The Integrating Investor | | 88 |
| 21 | Payden & Rygel | | 84 |
| 22 | F.A.S.T. Graphs | | 81 |
| 23 | Aquila Group of Funds | | 78 |
| 24 | Chautauqua Capital Management | | 78 |
| 25 | Smead Capital Management | | 75 |
The Top 25 Venerated Voices™ by Author
| Rank | Author | Firm | Score |
| --- | --- | --- | --- |
| 1 | Jeremy Grantham | GMO | 1849 |
| 2 | John Hussman | Hussman Funds | 940 |
| 3 | John Mauldin | Mauldin Economics | 673 |
| 4 | Ben Inker | GMO | 496 |
| 5 | Liz Ann Sonders, Kathy Jones, Jeffrey Kleintop | Charles Schwab | 369 |
| 6 | Richard Bernstein | Richard Bernstein Advisors | 356 |
| 7 | Bob Doll | Crossmark Global Investments | 272 |
| 8 | Harold Evensky | Evensky & Katz / Foldes Financial Wealth Management | 262 |
| 9 | Rob Arnott, Amie Ko | Research Affiliates | 258 |
| 10 | Raffaele Savi, Jeff Shen | BlackRock | 255 |
| 11 | Randall Abramson | Generation PMCA | 250 |
| 12 | Ron Muhlenkamp | Muhlenkamp & Company | 235 |
| 13 | Liz Ann Sonders, Kevin Gordon | Charles Schwab | 230 |
| 14 | Jim Welsh | Macro Tides | 228 |
| 15 | Martin Pring | Pring Turner Capital Group | 221 |
| 16 | Niels Clemen Jensen | Absolute Return Partners | 217 |
| 17 | James Long, Chuck Carnevale | F.A.S.T. Graphs | 209 |
| 18 | Ty Cobb, Kim Mayer | GMO | 201 |
| 19 | Chuck Carnevale, James Long | F.A.S.T. Graphs | 198 |
| 20 | Michael Lebowitz | Real Investment Advice | 195 |
| 21 | Jon Forrest Little | MonetaryMetals | 194 |
| 22 | Rob Kuharic | Russell Investments | 186 |
| 23 | Jim Masturzo | Research Affiliates | 180 |
| 24 | Lance Roberts | Real Investment Advice | 173 |
| 25 | Daniel Scher, Blair Schmicker | Franklin Templeton | 161 |
The Top 25 Venerated Voices™ by Firm – Frequently Posted
| Rank | Firm | Score |
| --- | --- | --- |
| 1 | Hussman Funds | 940 |
| 2 | Mauldin Economics | 560 |
| 3 | GMO | 281 |
| 4 | Richard Bernstein Advisors | 218 |
| 5 | Absolute Return Partners | 217 |
| 6 | Real Investment Advice | 174 |
| 7 | U.S. Global Investors | 144 |
| 8 | Research Affiliates | 137 |
| 9 | Acheron Insights | 117 |
| 10 | Muhlenkamp & Company | 105 |
| 11 | BlackRock | 88 |
| 12 | The Integrating Investor | 88 |
| 13 | F.A.S.T. Graphs | 81 |
| 14 | Smead Capital Management | 75 |
| 15 | MonetaryMetals | 68 |
| 16 | Charles Schwab | 64 |
| 17 | Osterweis Capital Management | 61 |
| 18 | First Trust Advisors | 53 |
| 19 | Russell Investments | 47 |
| 20 | Raymond James | 46 |
| 21 | Franklin Templeton | 44 |
| 22 | MFS Investment Management | 42 |
| 23 | PIMCO | 40 |
| 24 | Innovator ETFs | 37 |
| 25 | Project Syndicate | 36 |
The Top 25 Venerated Voices™ by Author – Frequently Posted
| Rank | Author | Firm | Score |
| --- | --- | --- | --- |
| 1 | John Hussman | Hussman Funds | 940 |
| 2 | John Mauldin | Mauldin Economics | 673 |
| 3 | Richard Bernstein | Richard Bernstein Advisors | 356 |
| 4 | Niels Clemen Jensen | Absolute Return Partners | 217 |
| 5 | Lance Roberts | Real Investment Advice | 173 |
| 6 | Frank Holmes | U.S. Global Investors | 144 |
| 7 | Chris Yates | Acheron Insights | 117 |
| 8 | Jared Dillian | Mauldin Economics | 107 |
| 9 | Cole Smead | Smead Capital Management | 91 |
| 10 | Venk Reddy | Osterweis Capital Management | 91 |
| 11 | Seth Levine | The Integrating Investor | 88 |
| 12 | Dan Suzuki | Richard Bernstein Advisors | 81 |
| 13 | Bill Smead | Smead Capital Management | 70 |
| 14 | Steven Vannelli | Knowledge Leaders Capital | 62 |
| 15 | Eugenio J. Alemán | Raymond James | 54 |
| 16 | Brian Wesbury, Robert Stein | First Trust Advisors | 53 |
| 17 | Larry Adam | Raymond James | 50 |
| 18 | Chuck Carnevale | F.A.S.T. Graphs | 43 |
| 19 | Clint Siegner | MonetaryMetals | 42 |
| 20 | Stephen Dover | Franklin Templeton | 42 |
| 21 | Nouriel Roubini | Project Syndicate | 39 |
| 22 | Doug Drabik | Raymond James | 39 |
| 23 | Carl Tannenbaum | Northern Trust | 39 |
| 24 | Tim Urbanowicz | Innovator ETFs | 37 |
| 25 | Brian Clark | Knowledge Leaders Capital | 28 |