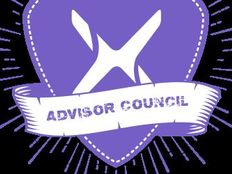 VettaFi is thrilled to announce the Exchange Advisor Council, a group of financial advisors who will help make Exchange 2024 the most important FA event of the year.
The Exchange Advisory Council will be a guiding force in how the next evolution of Exchange manifests. The council will help plan content, brainstorm speakers and agenda, and make the in-person experience as high-value and community-forward as possible. 
The members of the Exchange Advisory Council are: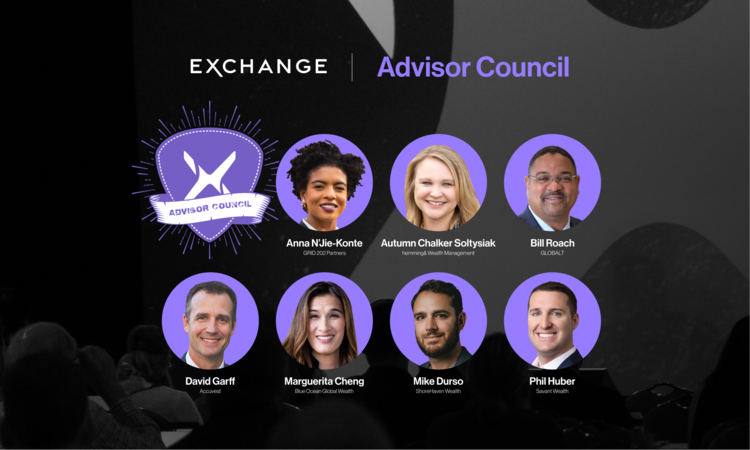 ---
Content continues below advertisement
Anna N'Jie-Konte,

MBA

, CFP® is the President and Director of Financial Planning for

GRID

202 Partners
Autumn C. Soltysiak, CFP®, Partner, Wealth Management Advisor at Hemming & Wealth Management   
Bill Roach, President of

GLOBALT

   
David Garff, President and Chief Investment Officer of Accuvest Global Advisors  
Marguerita (Rita) Cheng,

CEO

of Blue Ocean Global Wealth   
Michael Durso, Co-founder,

CEO

, and Chief Investment Officer (

CIO

) of ShoreHaven Wealth Partners   
Phil Huber, Chief Investment Officer for Savant Wealth Management 
"I attend conferences like Exchange to take a pause, get out of the office, and focus intentionally on practice innovation," Autumn Soltysiak said. Exchange will be returning on February 11th-14th to Miami Beach, allowing advisors to seize some Florida sunshine in February. 
The council will also be looking to facilitate networking opportunities. According to David Garff, "In my opinion, a successful conference fulfills two key needs. One being about building relationships and having efficient meetings. The other is about content and learning. There is a lot of focus on the latter, but there needs to be more effort to give people what they are there for…opportunities to meet. I'm looking forward to enabling more advisor networking in 2024." 
Bill Roach concurred, sharing his view that, "The most important thing at a conference is creating opportunities to network — opportunities to catch up with old friends and to meet new friends." 
2024's edition of the conference will look to build on the success of 2023, and with the Exchange Advisory Council in place, the event will be built by financial advisors for financial advisors. Mike Durso said, "Hearing from and learning from, other advisors is what I get the most out of when attending conferences. For example, I'd love to hear from Bill [Roach] about how he grew his practice from $500 million to a billion to $3 billion in AUM. I'm looking forward to facilitating more advisor-to-advisor learning opportunities and connection points." 
Rita Cheng, whose panel on last year's Exchange was part of ETF University, shared her take on the importance of the conference, "I absolutely love the engaging conversations that lead to meaningful connections. The more we share, the more we learn, the more we grow, the more we grow, the more we elevate the financial advice profession."  
For more news, information, and analysis, visit VettaFi | ETFDB.