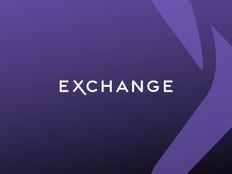 There was nothing quite like being present for Exchange 2023, but those who missed the biggest event of the year in the world of asset management have an opportunity to see of the groundbreaking content that took center stage in the Exchange experience. Some of the sessions from Exchange are now available on demand.
An Array of Incredible, Pertinent Content On Demand
---
Content continues below advertisement
An Opportunity to Level Up
With a debt ceiling crisis looming and continued headwinds all over the market, the financial advisors who succeed will be the ones who are seeking out the wisdom, insight, and expertise of the brightest minds in the field. That insight is now available to financial advisors online.
Though it cannot replicate the experience of being in the room, advisors now have access to critical insights from experts like Shaping Wealth's Brian Portnoy and Dr. Preston Cherry.
For more news, information, and analysis, visit VettaFi | ETFDB.