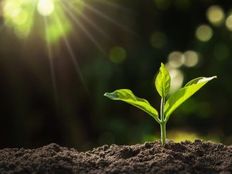 Charles Schwab recently released the Independent Advisor Outlook Study (IAOS) for Spring 2023. A key theme in the study was how to grow advisory firms beyond just increasing assets under management. According to the forward by Managing Director, Head of Advisor Services Bernie Clark, "If there is an overarching story to this edition of IAOS, it's that advisors don't see the industry slowing down, and that growth continuously brings change, whether in the form of new opportunities, increased complexity, or new challenges." 
The survey polled 862 independent investment advisors representing $359 billion in AUM between December 1st and December 15th, 2022. It featured a host of expert voices commenting on the results, including Orion CEO Eric Clark, Delaware State University Professor of Finance Nandita Das, SignatureFD CEO Heather Fortner, MarketCounsel Consulting President & CEO Brian Hamburger, and the CFP Board CEO Kevin Keller. 
A host of new technologies and services are available to give advisors the ability to do more. 64% of RIA's cited 'number of clients served' as their top measure of growth after AUM. 43% of respondents to the IAOS also indicated that they saw growth in the number of RIAs in the industry. 42% noted that the diversity of services offered was also growing.  
Schwab's Managing Director, Client Experience Jalina Kerr noted that, "Technology has been key to growth and has helped unlock and fuel it more broadly." 
Growth presents a number of opportunities — as well as challenges. 82% of respondents felt that it was now easier to attract talent, and 80% said that their ability to weather a market downturn had increased. However 52% cited challenges with maintaining growth momentum. A striking 75% indicated that maintaining company culture is harder during periods of growth. 75% also said that growth makes operations more complex. 
---
Content continues below advertisement
Data Changing Service & Strategy
Data has the potential to change the way advisors do business. 76% of IAOS respondents indicated that it could help provide better service and 38% noting data allows for a more focused business strategy. According to Keller, "It's important for advisors to understand data and to be able to translate it into insights and actions." 
80% of survey responders said they currently leverage data to improve portfolio decisions, with 69% using it to improve operational efficiencies. The biggest challenge remains in successfully harnessing the enormous amount of data available. Fortner said, "I want to have all the data I need to make informed decisions in one place. On the client experience side, our greatest opportunity is the ability to create a customized client experience based on the community that they're a part of – and have all the areas that matter to them accessible in a single dashboard." 
The main concern advisors have around data is security and privacy-based. 76% of the advisors surveyed expressed concern about client data security. There was also concern about ethics. Das said, "I think the legal and the ethical part will come into existence because data can be misused. Both opportunities and challenges lie with big data so we must be very careful."  
Balancing Personalization and Automation 
"I think it's important to keep in mind that automation creates scale. It also creates consistency so that we don't miss key information that may exist in another system," Clarke said. 
Clients are hungry for personalized advice as well as convenience. Automation can help make labor-intensive aspects of the work more doable. 79% of RIAs cited time saved as a top benefit of automation. Advisors are using the time to put their focus into higher-value tasks (70%) and servicing clients (67%.) 
If more automation was available, the top three things advisors would pour that time into, according to the survey, are spending more time with clients (69%), targeting new clients/opportunities (62%) and offering more services (33%). 
"The successful RIA of the future will focus more on the clients, on how to match their investments with their values, how to address their life goals, how they think about money, and the behavioral obstacles that stand in the way of their success," Keller said. 
What Comes Next For RIAs
The survey also featured the experts sharing their visions about what's next for the RIA industry. Das said, "I'm hoping there will be a lot more diversity, not only because it is the right thing to do, but also because it's what keeps the profession moving forward. Clients are growing more diverse, and they need advisors who understand their unique needs and perspectives." 
For more news, information, and analysis, visit VettaFi |ETFDB.