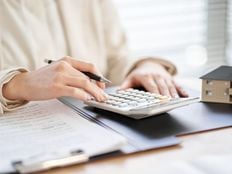 IndexIQ launched its newest ETF, the IQ CBRE Real Assets ETF (NYSE Arca: IQRA). CBRE Investment Management Listed Real Assets will sub-advise the fully transparent, actively-managed fund.
IQRA seeks to provide total return through capital growth and current income through a diversified portfolio of core real assets securities. The portfolio will invest in global real estate and infrastructure common equity securities. It will also target assets that could hedge against inflation.
IQRA targets assets from sectors that may benefit from secular and cyclical investment themes. This includes assets with regulated or contractual cash flows and a history of stable income growth.
Its lead portfolio managers are Joseph Smith, Jeremy Anagnos, Jonathan Miniman, and Daniel Foley. CBRE IM's global listed real assets investment team will seek to add value through active positioning.
---
Content continues below advertisement
Real Assets: A Meaningful Role in Portfolios
"Real assets, such as real estate and infrastructure, can play a meaningful role in portfolios," said IndexIQ's CIO Sal Bruno in a news release. "Particularly in an environment with rising rates, continued volatility, and inflation." Bruno added: "We believe IQRA offers a compelling, dynamic, risk-managed approach to asset allocation and for attractive income generation potential."
Smith, CBRE IM's CIO for listed strategies, expressed excitement about partnering with IndexIQ "to deliver this actively managed ETF that leverages the full research and investment resources of CBRE IM."
"We believe that the essential nature of the assets will underpin the potential for reliable and predictable growth of company earnings and dividends. It can also allow for a compelling opportunity for competitive risk-adjusted returns over the long term," Smith added.
IQRA is the latest fund in IndexIQ's lineup of actively managed and real assets-focused offerings. It also builds on its partnership with CBRE IM, the index construction consultant for the IQ CBRE NextGen Real Estate ETF (ROOF B-).
For more news, information, and analysis, visit VettaFi | ETFDB.