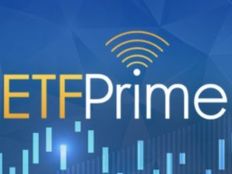 On this episode of ETF Prime, host Nate Geraci speaks with a trio of individuals discussing several different ETF-related topics. His guests include VettaFi's Islam, who discusses Ethereum futures ETFs and their recent filings. They also talk about this year's performance of the consumer discretionary sector. Geraci also speaks with Doug Yones, the Head of Exchange Traded Products at NYSE, who talks about active ETFs, ETF share class structure, and more. To close the podcast, Geraci speaks with David Schulhof, Founder and CEO of MUSQ about his firm's MUSQ ETF.
Ethereum Futures ETFs
To open the podcast Geraci and Islam talk about the significant amount of Ethereum futures ETF filings that have come to market recently. Geraci points out how there are several different styles, and strategies that each of these Ethereum futures ETF filings offer. He also mentions that there have been reports signaling that the SEC may have changed its mind on these types of filings.
Islam discusses how puzzling it is that the SEC has changed their minds on these products as earlier in 2023 they took a firm stance against them. In regards to the Ethereum futures ETFs Islam says she can see the SEC ruling either way. This is due to the commission's sudden change of stance on the products. Geraci then asks Islam if she thinks this change in philosophy is good for spot bitcoin ETFs.
"I don't think if they approve the Ethereum futures ETF filings then they will approve spot bitcoin ETFs. I don't think it will be that simple," Islam said.
Islam thinks that if they do approve of these products, it could take a while for all the crypto-focused products to get approved by the SEC. Islam does believe that the commission will eventually run out of excuses to not approve these funds, but that could take time. The conversation also touches on what kind of demand Ethereum futures ETFs may have and the current cryptocurrency environment.
---
Content continues below advertisement
Performance of the Consumer Discretionary Sector 
The discussion shifts gears as Geraci brings up the admirable performance that the consumer discretionary sector has delivered this year. Geraci acknowledges how the sector ranks third behind both communications and technology, but the sector is not far behind. Islam mentions how both the technology and communications sector have seen a ton of interest this year due to the increasing interest in AI, and other related topics. Islam believes that many investors may be surprised to see the consumer discretionary sector as a top-performing sector. Especially since there has been a large amount of uncertainty around this asset class this year. Islam mentions that despite the strong performance a lot of data, and experts in these industries have discussed a possible drop in performance from this sector in the second half of this year.
"It is not unexpected that we are going to see a slowdown from this sector," Islam said.
Islam highlights the pandemic as a reason consumer spending may continue to slow down as many individuals bought an excess amount of goods during that time, and are now running out of space for them. The conversation closes with Islam and Geraci discussing their expectations for the sector, and possible ETFs to consider.
Active ETFs
The conversation then shifts when Geraci speaks with Doug Yones, the Head of Exchange Traded Products at NYSE. Geraci mentions that Yone's firm NYSE lists over 75% of exchange-traded assets on the market. The pair also discuss a feat Yones, and his firm are extremely excited about which is crossing 2,000 ETFs listed through its platform. Geraci then brings up the topic of active ETFs and how in the past Yones had been extremely bullish on them. He then wonders with all the excitement around this strategy this year if Yones still feels the same way.
"You're right I was bullish, and I still am. I am probably more bullish than I was then," said Yones.
Yones mentions that active ETFs have dominated the market by having a significant amount of launches in recent years. On top of having a considerable amount of launches, Yones also says that more than 70% of actively managed ETFs are cash flow positive this year. In addition, the pair discuss what could happen with Dimensional's proposed ETF share class structure, innovation within the industry, and more.
MUSQ ETF
Geraci closes the podcast by interviewing David Schulhof, Founder & CEO of MUSQ about his firm's recent release of the (MUSQ ). Before diving into the ETF, the pair discuss Schulhof's significant experience and background in the music industry. Schulhof then talks about how the MUSQ ETF works, and the intricacies of the index that it follows. When discussing the fund Schulhof mentions the importance and the potential the global streaming market can offer investors.
"The global streaming market was estimated at around $31 billion in 2022 and is expected to reach $130 billion dollars by 2033," said Schulhof. Schulhof thinks that the streaming market has a significant amount of potential moving forward and will only continue to grow. The podcast then closes with Schulhof going in-depth into the different music market segments his firm's fund covers, and Schulhof's long-term goals for the fund.
Listen to the entire episode of ETF Prime Featuring Roxanna Islam, Doug Yones and David Schulhof: