Strive Asset Management, the fund manager launched by businessman-turned-aspiring-rapper Vivek "Rhymes With Cake" Ramaswamy, has launched another ETF. The Strive FAANG 2.0 ETF (NYSE Arca: FTWO) targets companies that are engaged in national security and natural resource security.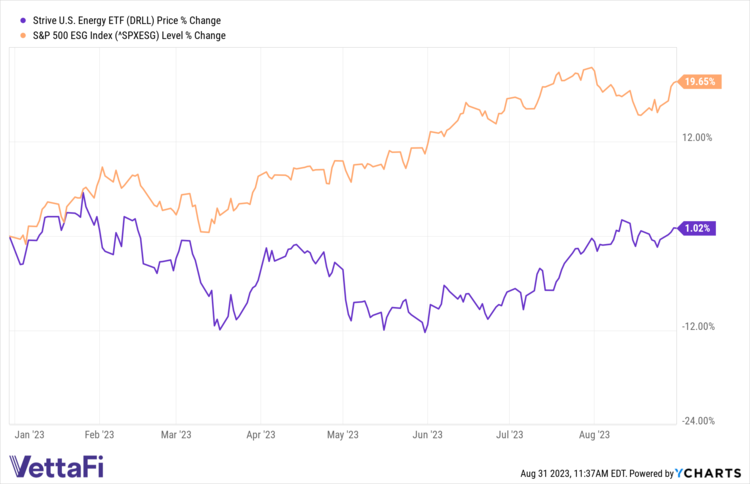 ---
Content continues below advertisement
The firm includes PayPal co-founder Peter Thiel among its early investors.
In October, Ramaswamy appeared on Bob Pisani's ETF Edge with VettaFi head of research Todd Rosenbluth to discuss ESG investing. Ramaswamy attempted to argue that ESG isn't just about ESG funds but also the "green smuggling" of political issues into non-ESG funds. Rosenbluth pointed out that "there are no ESG-only firms. The fact that we have an anti-ESG firm is ironic because we don't have any ESG firms."
For more news, information, and analysis, visit VettaFi | ETFDB.