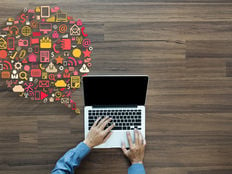 Every week, we bring you the best and most succinct curation of must-read articles to help you grow your investment advisory practice. More than a dozen hours of weekly reading by industry veteran Kristan Wojnar boils down to these three non-negotiables for your reading list. Want to grow your practice? Bookmark our Practice Management center and make these pieces a weekly staple.
We've entered the second month of 2019. What marketing goals did you set for this year? This week we look at three pieces to help you improve your overall marketing in 2019. First up is a piece that provides marketing suggestions to make this year your best. Next is a piece that provides a very specific way to upgrade your marketing. Our final piece overviews how to optimize your Twitter profile.
Check out our previous article here.
Are you committed to making 2019 your best year? This piece provides 9 ways to help you on your journey to achieve this goal. Read on!
Looking for a specific way to upgrade your marketing? This author suggests simply changing the words you use.
If increasing your social media presence is on your goal list for this year, check out this piece for a great overview on how to both set- up and optimize your Twitter profile.
Don't forget to check out our News section to keep track of the latest news on ETFs.
---
Content continues below advertisement