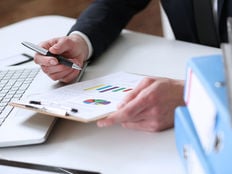 Every week, we bring you the best and most succinct curation of must-read articles to help you grow your investment advisory practice. More than a dozen hours of weekly reading by industry veteran Kristan Wojnar boils down to these three non-negotiables for your reading list. Want to grow your practice? Bookmark our Practice Management center and make these pieces a weekly staple.
This week, we are looking at the risk that staffing poses to your business, tips for technology decision-making for your practice and Facebook marketing ideas. Our first piece addresses the unspoken risk of your staff. It gets you thinking about how your practice would be affected if you lost a member of your team, as well as how to prepare. The second piece this week looks at the importance of starting with an internal perspective when making technology decisions for your advisory practice. Our final piece highlights nine Facebook marketing tips for advisors to implement right away.
If someone from your team left tomorrow, would you be prepared? This is a must-read that provides a risk assessment to run on the staff in your advisory practice.
This quick read provides excellent insight to consider if you are investing in new technology for your firm.
Check out this piece for nine Facebook tips to help you in marketing your advisory practice today.
Happy reading, and talk to you next week when we'll bring more of the best tools and tactics to outperform your peers and grow your business.
---
Content continues below advertisement