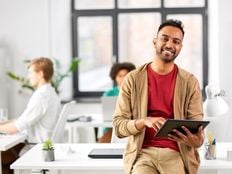 The HENRYs. Just who are they anyway and why are they so significant to your business?
Coined the HENRYs by Fortune Magazine in 2003, this often-overlooked market segment are the professional and entrepreneurial households who are High-Earners-Not-Rich-Yet.
The HENRYs, just like the name implies, earn a substantial income. While they are not rich yet, chances are high they likely will be affluent in the future. In other words, they should be on your radar if they aren't already.
Be sure to visit our Practice Management centre for the most recent updates.
Who Are They?
If you haven't heard of the HENRYs to date, now you have. There are varied reports on the specific demographics of who exactly the HENRYs are.
The original demographic definition of the HENRYs, which dates back to 2003, were those United States households earning between $250,000 and $500,000. Keep in mind that these statistics are pre-2008.
Most present day reports show that the incomes of the HENRYs constitute the top 20% of United States households. The HENRYs make up about 25 million of the 123 million households in the U.S. and their incomes are between $50,000 and $99,900.
While the present-day incomes of the HENRYs are lower than the original definition, they still control roughly 31% of U.S. assets, which equates to about $8.3 trillion. This is certainly highly notable.
---
Content continues below advertisement
The Millennial HENRYs
It is reported, however, that the most striking of the HENRYs are the millennials, who are around age 26 and at the top 20-25% of income distribution.
They are earning $50,000 or more. The top 10% earners of these millennial HENRYs are earning more than $75,000.
No matter how this segment is defined, the HENRYs are a market sector that has great potential for accumulating substantial wealth in the future. Therefore, they should not fly under your radar.
Living Paycheck to Paycheck
Despite their high earnings, though, many are living paycheck to paycheck and don't feel like they are rich at all. As a matter of fact, 33.5% of millennials earning $50,000 to $75,000 admit that they are living from paycheck to paycheck.
So what accounts for living paycheck to paycheck? While not all of the millennial HENRYs are exactly alike, the majority of them carry debt and considerable financial responsibilities. They also tend to live in highly populated areas with a higher cost of living.
They have large student loans to pay off. They also own homes or plan to own a home soon. Many are having children or are planning to have children soon. They have car loans and overall consumer lifestyle expenses. As a whole, they command tremendous spending power in our economy.
They Need You
This is where your expertise comes in. While, they haven't accumulated much in terms of assets yet, they really need you. They have considerable wealth-building potential at a young age. HENRYs need to be encouraged to make smart financial decisions now so that their high and growing income leads to a rich future. They need to think about retirement plans and maximize the many years of contributing they have ahead of them.
While working with those households who are already wealthy is the path financial advisors typically take, building solid relationships with where the wealth will be in the future is a wise business strategy.
The HENRYs are highly educated. Most of them are already in leadership positions in their professions and they are in finance, business, technology, healthcare and engineering. The HENRYs are go-getters in their careers. The chances are high that their incomes and positions will only continue to rise with time.
Ways to Work with Them
This highly coveted millennial sector of the HENRYs may not know that they need you as an advisor. It is important to find ways to connect with them now in order to build relationships with them.
Engaging them digitally is key. They are busy both professionally and personally. They use technology heavily in order to make their lives easier. Your social media presence is very important with this market. They use the big three social media platforms regularly. LinkedIn, Facebook and Twitter are go-to places for them to gather information and to make decisions.
They trust their social networks for referrals. Be sure you are posting frequently. Consider using HootSuite Advisor to help you use social media more efficiently, while staying in compliance.
Be sure your website is up-to-date and mobile friendly. Update your content frequently to keep it timely and use blogging to demonstrate your expertise. Consider using video marketing and infographics to creatively communicate your content and get their attention.
Check out this piece to see how you can engage Gen Z clients and prospects.
The Bottom Line
The HENRYs are an underserved market that needs your help.
These high earners are a tremendous opportunity for your future business. The results of investing in relationships with the HENRYs now will most certainly pay off for your advisory business down the road.
Don't forget to visit our News section for more updates on from ETF investing space.