The Merk Gold Trust (OUNZ ) marked a major first in the ETF world upon its debut. For years, conspiracy theorists had been calling physically-backed gold funds like (GLD A-) and (IAU A-) phony, claiming the vaults really did not hold large amounts of gold, with some claiming there was no gold at all.
Though the two ETFs managed to do just fine over the years, Merk stepped in and decided to offer an ETF that would appeal to anyone who thought the aforementioned products were nothing more than "paper gold."
Physical Gold in 7 Steps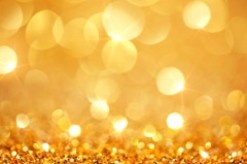 OUNZ also utilizes a physically-backed gold strategy, but it sets itself apart in one very big way: investors can redeem their shares for actual gold. Within its first month of trading, the ETF amassed more than $40 million in assets, a solid start that proves the fund has struck a chord with investors. Below, we outline the process of converting OUNZ shares into physical gold to help you better utilize this unique product:
---
Content continues below advertisement
Step 1. Own OUNZ
There is not a whole lot to say here other than the obvious: you need to own shares of the ETF in order to redeem them in gold.
Step 2. Calculate How Much Gold You Can Deliver
Merk's site has a very easy-to-use calculator to make this process a breeze. All you have to do is enter in the number of OUNZ shares you currently own and it tells you how much gold you can get delivered. From there, the calculator takes you to the application screen where you can choose what kind of gold you want delivered and exactly how much you want.
Step 3. Fill Out Application
Now that you have the calculations completed, it is time to fill out the delivery application. Note that the smallest denomination for delivery is a single ounce coin, of which you have several options. After choosing how much gold you want delivered and in what form, the application will tell you exactly how many shares that will cost.
Investors are given cash proceeds for any partial shares that need to be cashed. For example if delivery of one ounce of gold required 100.5 shares of OUNZ to be used, you would redeem 101 shares and receive a cash payment equal to the half share that was not used.
The application will feature important information about your broker, delivery address, and the specifics of exactly how you want your gold. When you are completed, click on the "Generate Application" button and the site will generate a nice and neat application.
Be sure to also read How Gold ETFs are Taxed.
Step 4. Wire the Processing Fee
When the application is generated, it will give you very clear instructions on exactly what to do next. In this case, you will need to wire your processing fee before you actually submit the application.
Step 5. Submit Application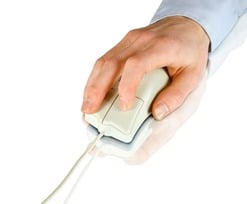 Once the processing fee has been submitted, you can submit your application for pre-approval. The application provides with three methods for submission, including online, fax, and physical mailing.
Once the application is approved, you will be provided with a Delivery Applicant Share Submission Form that you will submit to your broker.
Step 6. Submission Day
When it comes time to submit your application (along with your pre-approved delivery application) you will need to complete and sign the second page of the Delivery Applicant Share Submission Form. From there, you will fax the forms to the Trustee while also submitting your OUNZ shares.
Step 7. Delivery
Now all that's left to do is wait for your delivery. Merk notes on its site that "the Trust will ship physical gold to a Delivery Applicant fully insured using accepted business practices for precious metals delivery that may include, amongst others, use of a conventional shipping carrier (e.g., U.S. Postal Service, Federal Express, United Parcel Service); or an armored transportation service."
Keep in Mind
Investors will want to keep a close eye on fees when they are taking delivery. The fund's site gives an overview of how the fees will break down, which will be important to understanding your overall costs associated with taking delivery. If you have any further questions you can refer to the delivery overview page and the FAQ page.
The Bottom Line
OUNZ is the first product of its kind, affording investors the opportunity to turn their ETF investment into physical gold. If nothing else, the product may provide peace of mind to those who are worried about their gold ETF and whether or not there is any (or enough) gold behind the product.
Follow me on Twitter @JaredCummans
Disclosure: No positions at time of writing.