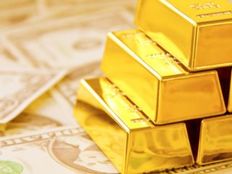 Precious metals are one of the rarest and most valuable commodities in the world, making them a popular investment tool for long-term buy-and-hold and short-term investors alike. Below are some of our best articles focused on analyzing different precious metal ETFs, situating them within your portfolio, and finding alternatives to the major precious metal funds.
Precious Metals ETFs
2016-06-30
Gold is a go-to commodity during troubled times, and exchange-traded funds (ETFs) have made it...
Precious Metals ETFs
2015-04-24
The Merk Gold Trust (OUNZ ) marked a major first in the ETF world upon its debut. For years,...
Precious Metals ETFs
2015-04-24
When it comes to commodity investing, taxes can be something of a burden for investors. Trying to...