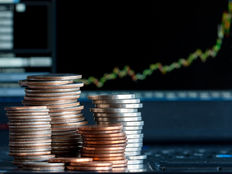 Investors of all walks around the globe have been on the hunt for yield amid this historically low-rate environment. Over the past few years, the central bank has implemented policies for easy money and record low interest rates. Luckily, the ETF universe is vast, and when it comes to current income, investors have several dozen options [see also Monthly Dividend ETF Database Portfolio].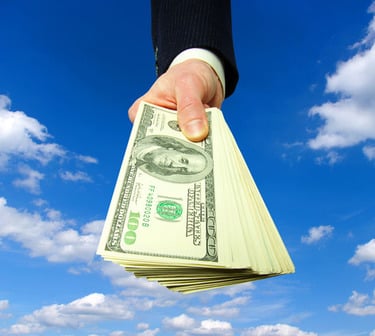 Investors can look to several different corners of the exchange-traded market for juicy yields; dividend ETFs are likely the most common starting point, while High Yield Bond ETFs can also beef up your portfolio's current income without necessarily taking on excessive risk. One particular asset class that is often overlooked is the preferred segment of the equity market.
While preferred shares don't necessarily feature the same upside potential as their common stock counterparts, this breed of securities has demonstrated the potential to enhance risk-adjusted returns, and deliver bond-like volatility, while also offering a stream of generally stable income. As such, we highlight three unique offerings from the Preferred Stock/Convertible Bonds ETF Database Category that warrant a closer look from those looking to beef up their portfolio's yield:
1. Van Eck Market Vectors Preferred Securities ex Financials ETF (PFXF )
When it comes to juicy dividends, the financials sector is often the first place to look. However, countless investors have been burned by lucrative distributions from this corner of the market as a result of the most recent economic downturn. Investors looking to beef up their current income without concentrating their exposure on the infamous financials sector can do so through a single ticker: enter PFXF [see also 8 Dividend ETFs With Minimal Financial Exposure].
PFXF's underlying portfolio consists of 98 holdings, spreading its assets across convertible (or exchangeable) and non-convertible preferred securities listed on U.S. exchanges; the distinguishing factor being that this fund entirely excludes exposure to companies that fall in the financial sector. This strategy may appeal to anyone who is looking to enhance their current income through preferred stock exposure, but is wary of the lucrative distributions offered by companies operating in the financial sector. Although financials have shown improvement since the financial crisis, many investors are still skeptical of the sector.
---
Content continues below advertisement
2. Global X SuperIncome Preferred ETF (SPFF )
What better way to enhance your current income than to focus on the highest yielding securities in the preferred space: SPFF does just that. This Global X ETF tracks the S&P Enhanced Yield North American Preferred Stock Index, which consists of 51 securities from the United States and Canada. The underlying holdings must meet certain criteria for inclusion relating to their size, liquidity, issuer concentration and credit rating.
Unlike PFXF, this ETF features a heavy allocation to the financials sector; SPFF holds over three-quarters of total assets in financial preferred securities, with insurance and real estate holdings making up the next two largest allocations.
3. International Preferred Stock ETF (IPFF )
Another unique option is International Preferred Stock ETF (IPFF C), which allows investors to gain exposure to preferred securities outside of the U.S.
The fund tracks the S&P International Preferred Stock Index, which measures the performance of a select group of preferred stocks from non-U.S. developed market issuers and traded in non-U.S. developed market venues. The resulting portfolio consists of about 88 individual holdings; the majority of these securities are however issued by Canadian companies. In terms of sector breakdown, financials account for a vast portion of IPFF's portfolio.
Follow me on Twitter @SBojinov
For more ETF analysis, make sure to sign up for our free ETF newsletter or try a free seven day trial to ETF Database Pro