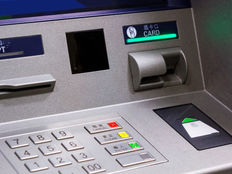 These ETFs have the added advantage of being able to invest in indexes that follow international finance industries, allowing investors to hedge their bets if they believe U.S. companies are less safe than international options. Below, we look at the different options available to investors looking to get into the finance space, and go through alternatives that will investors choose the right fund for them.
Financial ETFs
2015-09-25
There are banks and then there are BANKS. In this case we are talking about the largest "too big...
Financial ETFs
2015-04-24
Investors of all walks around the globe have been on the hunt for yield amid this historically...
Financial ETFs
2015-04-24
When it comes to slicing and dicing the investable universe, ETFs present themselves as appealing...