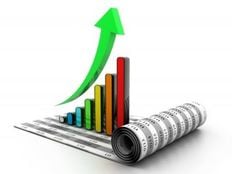 Preferred stocks are just one popular market segment accessible through ETFs. Almost every corner of the global financial landscape can be traded via ETF, and with U.S. interest rates at all time lows, preferred shares and the ETFs associated with them are attracting additional investor attention.
What's the Appeal?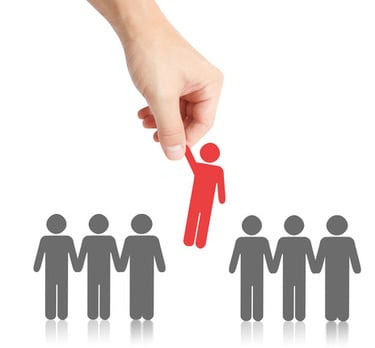 A preferred share is like a hybrid between a common stock and a bond. When you buy preferred shares, you own a piece of the company and in exchange receive fixed dividend payments set at issuance with the par value of the preferred stock.
The main benefits of owning preferred shares are as follows:
Tax-efficient yield: Unlike a bond, the payments received are dividends and therefore taxed at a preferential rate to interest income.
Pre-determined dividend rate: With a preferred share you know what the dividend is. Unlike a common share whose dividend rate can be changed at any time, with a preferred share all provisions are laid out at issuance so investors know the expected return. It is important to note though that there are different types of preferred shares. "Rate Reset" preferreds pay a fixed dividend up to the reset date, at which point the company can implement a new rate that will remain in effect until the next reset day.
Diversification: Preferred shares typically have a low correlation with bonds and common stocks since they are hybrid of the two.
Higher Capital Structure Rank: In the event the company goes insolvent, preferred shareholders rank higher than common shareholders in their right to liquidation proceeds. Preferred shareholders are also paid out their dividends before common equity holders receive theirs. This provides more security than common shares.
Lower Volatility: Preferred shares typically trade around the par value, making them less volatile than common stock, but more volatile than bonds. Preferreds represent the middle ground between bonds and common stock.
Be sure to also see our Visual Guide to Investing in Preferred Stock ETFs.
The main drawbacks are that capital appreciation is likely to be lower than what is available in the common equity market, and preferred shareholders don't receive voting rights.
ETFs offer a way to own a basket of preferred shares that provide more diversification than just owning a single stock, and they are more efficient than buying multiple stocks. The iShares S&P 500 US Preferred Stock Index Fund (PFF A+) and the PowerShares Preferred Portfolio (PGX A-) are two of the largest and most popular ETFs in the space.
---
Content continues below advertisement
Interest Rates Matter
Like a bond, interest rates have an inverse effect on the price of preferred shares. When interest rates rise, it puts downward pressure on the price. When interest rates fall, there is upward pressure on the price of preferred shares. This is because the dividend payment is fixed, so if interest rates rise, the price will fall so that the new yield on the security is market competitive. Similarly, when interest rates fall, the price will rise to reduce the yield and once again make it market competitive.
See also the 10 Questions About ETFs You've Been Too Afraid To Ask.
As Mariela Jobson, Vice President and Portfolio Manager at iShares, reminds us, preferred shares are a hybrid; therefore, investors can't expect the same direct price-to-interest rate relationship that's seen in the bond market. Like common stock, a rosy outlook and rising interest rates due to a strong economy may also help bolster preferred shares, somewhat offsetting the negative price effect of rising interest rates.
The current Federal Reserve policy has been to keep rates low. The current target rate midway through 2015 is 0 to 0.25%, and has been so since late 2008. The low yield offered in money market instruments has increased the popularity of higher yielding preferred shares. Preferred shares are likely to continue to hold prominence in a low interest rate environment, but will decline if interest rates are forced up. However, since these share are a hybrid, they will likely be less negatively affected by rising interest rates.
Not All Preferred Stock ETFs Offer High Yields
One of the key benefits of preferred shares is that they typically offer attractive yields, but not all ETFs actually deliver on that.
For the 10 ETFs in the ETFdb Preferred Stock category, the range in yield varies from 6.82% down to 3.84% as of May 19, 2015. When putting investment dollars to work, picking the right preferred shares ETF matters.
Below, we highlight the top performing funds in the category according to dividend yield (as of May 19, 2015):
| Ticker | ETF Name | Annual Dividend Yield (%) | Expense Ratio |
| --- | --- | --- | --- |
| (SPFF ) | Global X SuperIncome Preferred ETF | 6.82% | 0.58% |
| (PGX ) | PowerShares Preferred Portfolio | 5.96% | 0.50% |
| (PGF ) | PowerShares Financial Preferred Portfolio | 5.80% | 0.63% |
| (PSK ) | SPDR Wells Fargo Preferred Stock ETF | 5.25% | 0.45% |
The Bottom Line
Preferred shares are a hybrid between common stocks and bonds, offering a fixed dividend but no voting rights. An ETF allows investors to buy a diversified basket of preferred shares with the convenience of one purchase. Not all preferred share ETFs are created equal, however, and annual dividend yields vary drastically, so choose carefully. Preferred share prices move inversely to interest rates, so if interest rates rise this will put downward pressure on the price. But since preferreds also have common stock characteristics, the negative impact of rising interest rates is likely to be somewhat subdued relative to the impact on bonds.
For more ETF analysis, make sure to sign up for our free ETF newsletter.
Disclosure: No positions at time of writing.
Image courtesy of ddpavumba at FreeDigitalPhotos.net