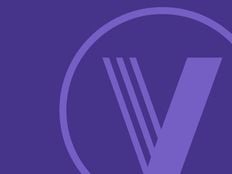 Index Insights
Free Pass to the Marcellus-Utica Midstream Conference and Exhibition
2016-01-11
Didn't get exactly what you wanted this holiday? If you're me, you now have a giant teddy bear living in your guest bedroom. To give you a post-holiday boost, we have a free pass to the Marcellus-Utica Midstream Conference and Exhibition worth almost $1,000 to offer to the first lucky respondent to this post.
The event will take place January 26-28 in Pittsburgh at The David L. Lawrence Convention Center. The event promises to give attendees "an in-depth look at production estimates, midstream projects planned and underway, and CAPEX and commodity price forecasts." Alerian's Director of Global Operations, Emily Hsieh, will present at 9:40am on January 28 and you won't want to miss her topic, MLP Spotlight: Looking Ahead to Better Times. The recipient of this pass will get access to all the networking events and receptions, conference sessions, and presentations following the conference. Hotel accommodations and flight are not included.
Don't miss this great opportunity! If you would like the pass, please email us at index@alerian.com. Include your name, title, company, business address, business telephone number, and email with your request. We will reply to you as soon as possible to let you know if you've snagged the pass.
Ready. Set. GO!
Update: As of 3:32 PM Central Time on 01/12/16, this pass was claimed. 
---
Content continues below advertisement
---