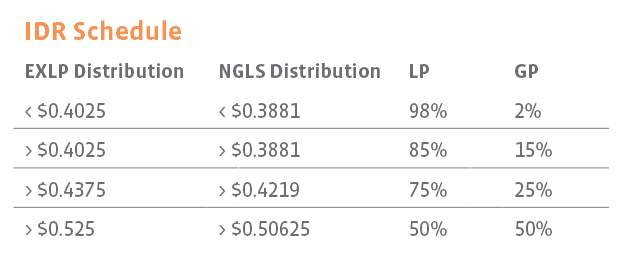 ---
Content continues below advertisement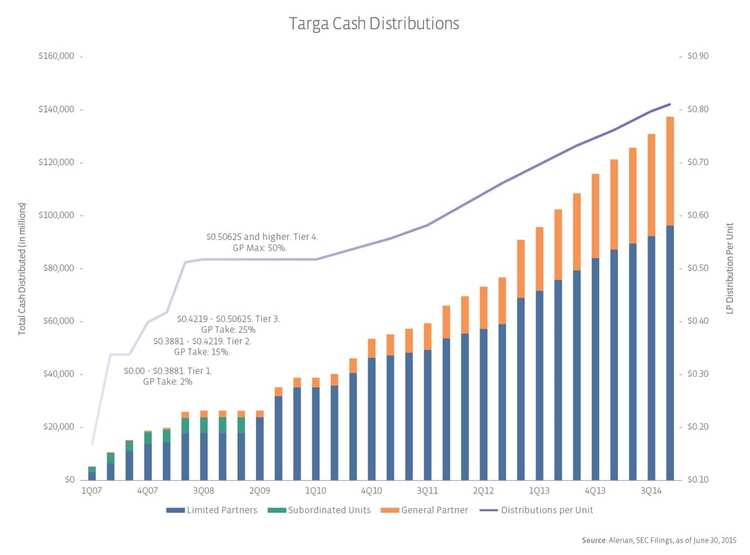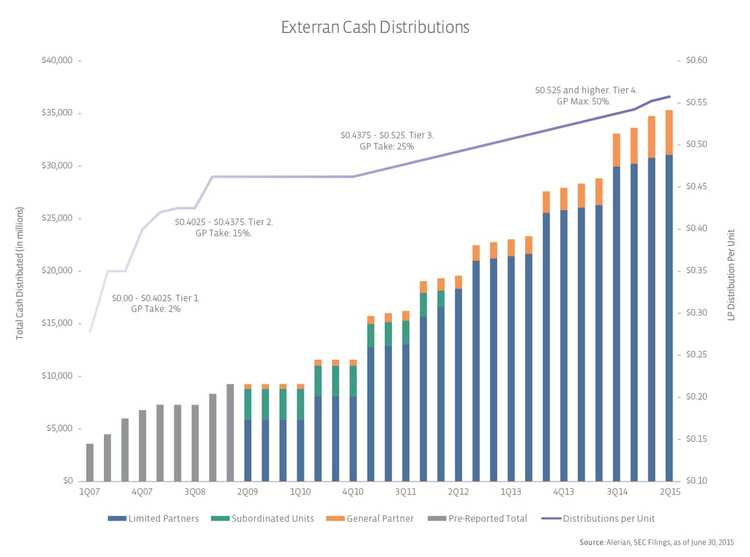 While both companies are in the high splits today, NGLS got there much more quickly. And since NGLS continued to grow its distribution after hitting the 50% splits, the GP's share of total cash paid out—represented in orange—is much higher at NGLS as compared to EXLP. Here's the same data in a 100% stacked column chart.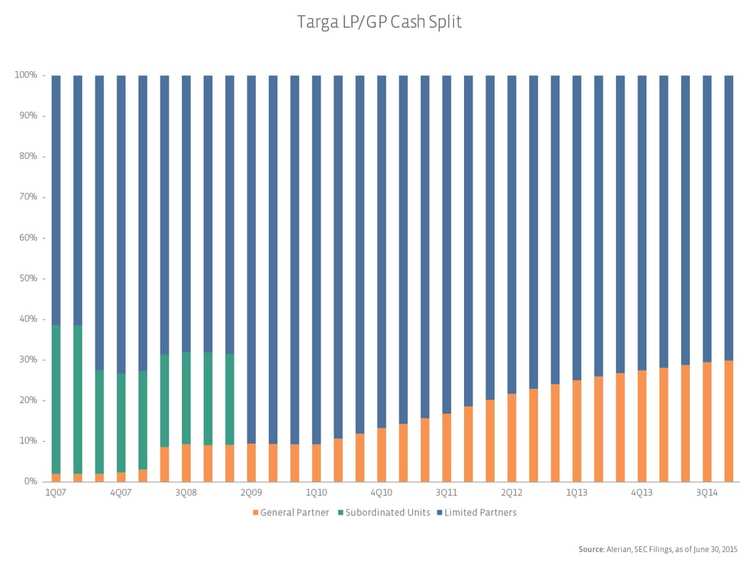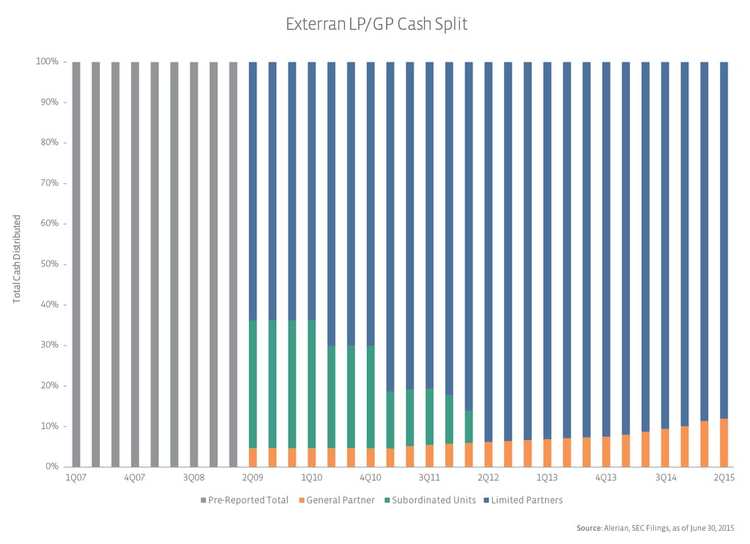 Just like marginal and effective income tax rates, an MLP in the 50% splits does not pay 50% of its total cash flow to the GP. While both partnerships have a "marginal" split of 50%. NGLS and EXLP had 2014 effective splits of 29.1% and 10.0%, respectively.
What this all means for an MLP with IDRs is that in order to raise the distribution by 10%, it needs to generate more than 10% in additional distributable cash flow (DCF). The current unitholders have to get paid, the new unitholders from an equity issuance used to fund the organic growth project or acquisition that generates the new DCF have to get paid, and the GP has to get paid—again, up to 50% of incremental cash flows.
How does this practically play out? Here's an excerpt from the NGLS 2014 10-K.

From the fourth quarter of 2013 to the fourth quarter of 2014, NGLS raised its distribution from $0.7475 per unit to $0.81 per unit. As of February 10, 2014, there were 112.4 million LP units outstanding, so the partnership needed $7.0 million of additional cash flow to pay for the $0.0625 of per unit distribution growth. As of February 9, 2015, there were 118.9 LP units outstanding. The unitholders owning those 6.5 million new units issued over the past year also need to be paid their $0.81, so $5.3 million will be needed for that. And the GP, Targa Resources Corp (TRGP), now collects $41.1 million, which is $9.3 million more than the previous year. All together, NGLS raised its distribution 8.4%, but paid out an additional 18.7% of cash.
Knowing the long-term headwind that this incentive structure can create, some MLPs have bought in their GP. But is that necessary? The next installment of this series will focus on how MLPs performed after reaching the high splits.