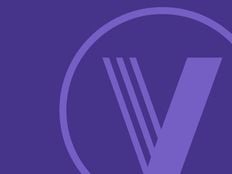 Index Insights
How Alerian Chooses Energy MLP Classifications
2017-06-21
What is the Energy MLP Classification Standard (EMCSSM)?
First introduced in January 2016, the Energy MLP Classification Standard (EMCSSM) is a framework designed to standardize the sector classifications of energy Master Limited Partnerships (MLPs).
By having one standardized classification, MLPs have a more objective way of determining their peer group. Meaning, if EnLink Midstream Partners (ENLK) wants to compare themselves to other Gathering + Processing | Natural Gas MLPs, they can easily pull this grouping from the EMCS. The EMCS is also helpful for asset managers and investors, because it allows for more accurate attribution analysis versus a benchmark. Fund portfolio managers (and their investors) can consider questions like, "was fund outperformance or underperformance versus the index due to overweighting or underweighting certain MLP sectors relative to the benchmark?"
How does Alerian choose each company's classification?
MLPs are categorized by their primary business activity and we identify this by looking at a company's cash flows. The activity that produces the majority of cash flow is assigned to a given MLP. A few important notes:
Majority of cash flow is calculated on a trailing-four-quarter basis using a company's reported business segments.
Alerian places each

MLP

into one classification even when a company is involved in multiple lines of business. There is not a "diversified" category. We recognize that some MLPs may have fairly even revenues across a spectrum of activities. However, before we instituted the

EMCS

, many investors were left with questions in relation to our index methodology guides. Prior to the release of

EMCS

, the previous methodology guide for the Alerian

MLP

Index (

AMZ

) stated that a company must "earn the majority of its pro forma cash flow from the transportation, storage, processing or production of energy commodities." This would yield questions such as, "Is [specific

MLP

] considered a storage company and therefore eligible for the index?" By implementing the

EMCS

and clearly assigning a category to each

MLP

, we eliminated this confusion and provided stakeholders with greater transparency. In our current methodology guides, we use the

EMCS

as a guidepost to help investors understand which companies might be eligible for a given index. For example, in the current version of the

AMZ

methodology guide, it says, "All Energy

MLP

Classification Standard (

EMCS

) activities are considered qualifying." In the Alerian

MLP

Infrastructure Index (

AMZI

) methodology guide, it specifies that "Gathering & Processing, Liquefaction, Midstream Services, Pipeline Transportation, Rail Terminaling, and Storage" MLPs are eligible. To find out which names these are, stakeholders can visit our

MLP

Screener and sort by "Sector."
A company's classification can only change during a rebalancing. Any

MLP

can have a classification change (if warranted because of an acquisition or important transformation) during a quarterly rebalancing, but only the company (or companies) that are affected in a special rebalancing have the potential to change.
On a case-by-case basis, a company may be evaluated based on pro forma financials. Meaning, the company has released information about a closed transaction and their current classification will change given the data provided.
Cash flow from a partnership's GP interest or incentive distribution rights in another publicly traded partnership or

LLC

is zeroed for the purposes of this determination.
Where do you find this information? 
We use a variety of publicly available resources to determine our classifications. We look at SEC filings, press releases, and investor presentations. An example of data we'd extract from an SEC filing is shown on page 74 of Enterprise Products Partners' (EPD) 10-K. A press release might contain data describing a closed transaction and indicate a switch in line of business. Investor presentations often give clarification on recent acquisitions and highlight the value and nature of the transaction.
If an MLP breaks out its operations by something other than the classifications Alerian has outlined in the EMCS, how do you determine its grouping?
Sometimes classifying MLPs gets a little hairy. For example, an MLP might choose to break out its operations by location instead of by type. So, "X" MLP uses West, Central, and East, as its areas to which cash flows are assigned. If "X" MLP is a pipeline transportation company, their financials might not give us the full story on what kind of hydrocarbons are moving through the pipelines they own in each of these regions. This requires us to do more digging. We will comb through investor presentations and press releases to connect the dots. When an MLP does this, we end up having a virtual "crime board" constructed, but we eventually come out with a classification we believe is accurate.
Do you ask for feedback?
Absolutely! As I mentioned in the paragraph above, the classification process isn't always 100% straight forward. Every year, Alerian reaches out to each MLP, shares their given classification, and asks for feedback. Any questions or requests for a classification change are thoroughly reviewed by our team on a case-by-case basis.
Alerian is dedicated to equipping investors to make informed decisions about MLPs and energy infrastructure. We view the classification system as another way we can help investors understand the MLPs in which they are invested.
---
Content continues below advertisement
---