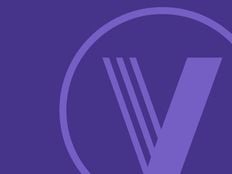 Index Insights
How Trump Is Changing the Face of the FERC
2017-02-05
How is the FERC impacted by the change in administration?
The Federal Energy Regulatory Commission (FERC) is a governmental regulatory agency that (among other things) approves natural gas pipeline projects (oil pipeline permitting is not under the FERC) . Because of their power to give MLPs the green light (or red light) on construction, many industry stakeholders like to keep a finger on the pulse of the FERC.
Most everyone can agree there has been a touch of governmental drama since noon on January 20. And, while it's not super juicy, the FERC has had a small role in the Trump transition saga. The two main characters in this story are Cheryl LaFleur and Norman Bay. Supporting cast includes: Donald Trump, Colette Honorable, Philip Moeller, and Tony Clark. (If you're wondering why I linked to everyone's headshots it's because I personally think stories are better when you can picture the people being discussed.)
The FERC normally has five commissioners. Philip and Tony (both Republicans) left the FERC at the end of their terms in 2015 and 2016 respectively. This left Norman, Cheryl, and Colette (all Democrats). Having three commissioners was okay because it still made a quorum. Under the Obama Administration, Norman was the chairman. On January 26, the Trump Administration named Cheryl as acting chairman. In a fit of rage, Norman stepped down. Just kidding. Norman did step down, but it's actually not unheard of for this to occur when a new chairman is appointed. That said, his resignation was a little sooner than expected, as it was just hours after the appointment announcement. Norman's last day was this past Friday, February 3rd. Energy Transfer Partners (ETP) and Williams Partners (WPZ) investors were happy to hear that their projects were approved with one day left to spare in Norman's tenure. ETP's Rover pipeline and WPZ's Atlantic Sunrise projects snuck in just under the wire.
Now, the problem is that the "team" is down to only two people: Cheryl and Colette. And without at least three, no new projects can get passed because they need a trio to form a quorum. This leaves things in Trump's hands. He needs to nominate at least one commissioner, but ultimately, can nominate three commissioners. The timing of this is uncertain because even if he does make nominations quickly, the confirmation of Trump's nominees isn't exactly moving like a car on the Autobahn. This leaves some with a bit of concern regarding the turn time for approval of projects that are facing tighter deadlines. One example is the proposed NEXUS Gas Transmission pipeline. Spectra Energy (SE) hopes to have this pipeline in service by the end of this year. However, a stall in FERC approval could push the deadline back.
While there are some apprehensions about the changes at the FERC, many are optimistic about Trump having the ability to nominate three Republican commissioners. As we've seen thus far, Trump has been energy friendly. Notably, a Republican is likely to take over as chairman since LaFleur has only been named the acting (not permanent) chairman.
While the thought is that a Republican-controlled FERC may be more supportive of energy projects versus a Democrat-controlled FERC, the FERC has historically been supportive of energy and energy independence, regardless of party. This is evidenced by the fact that in the past 15 years, MLPs have seen one of the largest energy infrastructure booms since World War II. Under the Democrat-controlled FERC during the Obama Administration, there were 190 projects approved adding 7.63 Bcf/d of capacity. Under the Bush Administration, 196 projects were approved adding 9.86 Bcf/d of capacity.
Two of the leading energy industry groups, the Interstate Natural Gas Association of America (INGAA) and the Independent Petroleum Association of America (IPAA) are urging the administration to submit nominees as soon as possible so that the FERC returns to a quorum. Until then, natural gas pipeline projects waiting for approval….will have to wait. And so will we.
---
Content continues below advertisement
---