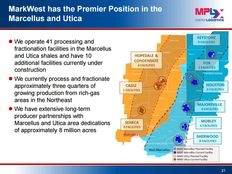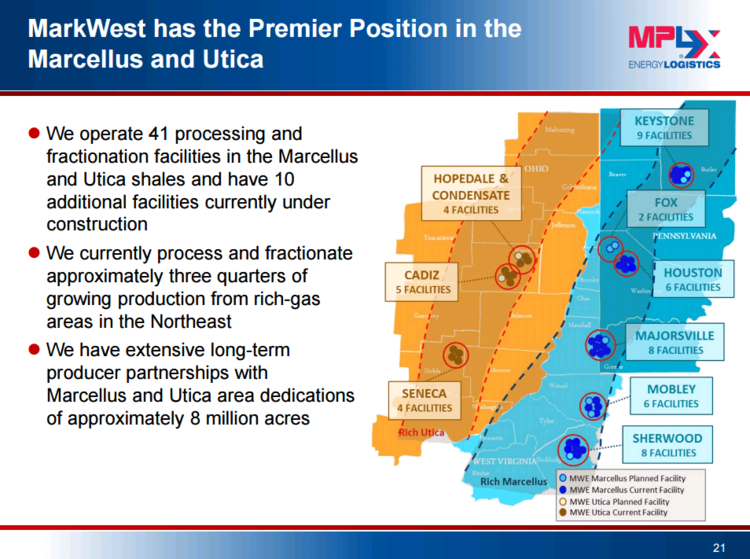 Because of monopolistic footprints such as these, midstream companies (and their contracts) may be considered critical vendors in bankruptcy court. If there are no other reasonable takeaway, storage, or gathering services in the area, midstream contracts and related business relationships will be of vital importance to avoid stranding production. Some analysts have noted that the closer an MLP's operations are to the wellhead, the safer the contracts.
Understanding the types of contracts an MLP can hold is also important. Minimum volume commitment contracts dictate that an upstream company must pay a certain amount, regardless of throughput. In court, these contracts could face renegotiation to bring commitments more in line with current production. Take-or-pay contracts may also see adjustments. These contracts require upstream companies to pay for service even if they're not using them. It is possible that take-or-pay agreements could be re-written to allow upstream companies to pay lower rates reflecting a more realistic picture of what they may actually "take". Finally, it's unlikely that above market contracts will stand as overpaying in this environment is difficult to justify in bankruptcy court. It could be reasonable, however, to assume agreements with rates similar to recently signed competitive contracts will not face renegotiation.
In a bankruptcy proceeding, upstream companies may be allowed to choose which contracts to follow through with, but there is no guarantee that the individual provisions within each can be adjusted. This means that renegotiation is not necessarily automatic. It may be wise, however, for a midstream company to renegotiate certain rates to assure profitability to both companies.
Note the amount of hedging words such as "could," "may," and "no guarantee" I've used. I am not a bankruptcy attorney, but this is the feedback I've gathered from industry research. Additionally, it's important to understand that contracts are private and confidential. Unfortunately, this means that investors cannot easily determine the types of contracts individual MLPs hold. They can, however, look at 10-Ks to better comprehend an MLPs exposure and customer diversity.
The main idea here is that it's smart for everyone to play nice and work together to survive this difficult time. Just like in middle school, your fellow frizzy-haired brace-faces can make all the difference. If we can all just hold it together for a little longer, we'll soon be on to better days.
---
Content continues below advertisement