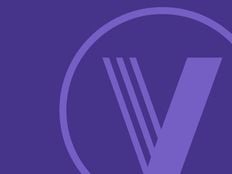 Index Insights
Is There a Difference in the Permitting Process for Oil Pipelines Versus Natural Gas Pipelines?
2016-05-08
Is there a difference in the permitting process for oil pipelines versus natural gas pipelines?
Growing up, my sister, Lynea, always seemed to have things a little easier than me. She was my mom's favorite child and I loved crying foul whenever Lynea got her way.
In the world of the interstate pipeline permitting process, some argue that natural gas pipelines are easier to get approved than oil pipelines. However, similar to sibling rivalries, it all depends on your perspective.
Let's first talk about the process for receiving approval of an interstate natural gas pipeline. According to the Natural Gas Act, companies that would like to build a pipeline must obtain a "Certificate of Public Convenience and Necessity" from the Federal Energy Regulatory Commission (FERC) before beginning a project. This is a multi-step process.
Pre-Filing and Environmental Review. Pre-filing involves notifying all stakeholders of the proposed project and offering a medium for said stakeholders to voice concerns related to the project. This phase also includes a study of the potential project site. This process begins about seven to eight months before the application for the actual certificate is filed.




Application for

FERC

Certificate. This is the beginning of the formal process. Applicants must turn in lots of data on the project, such as construction plans, route maps, schedules, and more.



Environmental Review. An official study is carried out on how the project will impact the environment. The public is then given an opportunity to comment on the results of the study. After this, the

FERC

will consider the comments and issue formal approval or denial of the project.
The formal process takes about a year. However, this timeline is not yet guaranteed. A bill was passed in the House early last year that would require the FERC to complete the process in 12 months. The bill is currently being considered by the Senate.
The permitting of oil pipelines is not subject to FERC regulation. While companies constructing oil pipelines are required to obtain federal permits such as those described under the Clean Water and Clean Air Acts, state approvals are the only governmental authorizations required for oil pipeline construction projects to move forward. At first blush, this may seem like an advantage for oil pipelines, and it's true that it could be a less cumbersome process depending on the pipeline's path. Many would agree it's easier to acquire permits to build a pipeline from Texas to Oklahoma than from Pennsylvania to New York, for example. However, dealing with landowner issues in multiple states isn't easy. If a landowner doesn't agree to the path of a pipeline and eminent domain authority does not exist in that landowner's state, then the oil pipeline could be forced to take an expensive re-route. This is one of the primary advantages parties seeking to build natural gas pipelines have over those building oil pipelines, FERC approval includes federal eminent domain.
Before you decide that natural gas pipelines are America's favorite child, however, realize this: just because the FERC gives approval doesn't necessarily guarantee smooth sailing. If you look closely at this flow chart provided by the FERC, you'll see that companies wishing to build natural gas pipelines (just like companies wishing to build oil pipelines) may construct the project only after obtaining Clean Water, Coastal Zone Management, and Clean Air Act Permits. Procuring these permits is not as easy as sneaking into your sister's closet to borrow her Doc Martens after she's left for school. Two weeks ago, we saw an example of the difficulties that can arise when the state of New York put the kibosh on The Williams Companies' (WMB) Constitution Pipeline under the authority of the federal Clean Water Act. The project had already received approval from the FERC in 2014.
Clearly, the processes involved with receiving approval to build a pipeline are stringent regardless of the type of hydrocarbon the pipeline will be carrying. The important takeaways here are that announced pipeline projects in the approval process aren't necessarily done deals and just because your mom bought your sister Girbauds doesn't necessarily mean her childhood was immeasurably easier than yours.
---
Content continues below advertisement
---