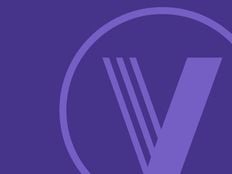 Index Insights
It's the Most Wonderful Time of the Year: Ammys Nominations Are Now Open
2018-12-05
The holiday hustle and bustle is upon us and 2018 is quickly coming to a close. As we reflect on another year, we're excited to announce that Ammys Nominations are now open. As a refresher for some and an introduction for others, I'm going to walk everyone through the Ammys timeline while hopefully covering some FAQs along the way. We are also doing the Hall of Fame a little differently in 2019 and opening up a new award category.
To begin, the Ammys are kind of like the Grammys, Oscars, or ESPYs, but for energy infrastructure companies. Our goal is to recognize excellence and celebrate long-term contribution to the North American energy infrastructure sector. This year's awards banquet will be held on Thursday, March 28, 2019 in Houston, Texas. The event is by invitation only and tickets are not for sale. If you have questions regarding invitations, please email index@alerian.com.
Nominations will open today, December 6th, and run through Friday, January 11th at 3:00 PM CST. If you'd like to make a nomination, please visit ammyawards.com/nominate. All nominee fields are optional. Self-nominations are accepted and encouraged, and if you would like, please include any explanations for your nominations. Nominees need neither be living nor active, nor even active in their current position.
Nominations are aggregated in each category. The selection of finalists is largely driven by how frequently a company, transaction, or individual is nominated, though greater weight is given to nominations submitted by a peer/competitor or Hall of Fame inductee. While self-nominations are encouraged as we mentioned, these generally require support from at least one other stakeholder. Finalists for the 2019 Ammys will be announced on Friday, January 18, 2019 with voting to follow.
The 2019 Hall of Fame Class will be selected differently than in past years. Instead of breaking nominees out by job title, we will be accepting all nominees in one general Hall of Fame category. There will be four total inductees in 2019. Two will come from group one which will include CEOs, CFOs, and IR and two will come from group two which will include Research and Analysis, Investment Banking, Legal Counsel, Public Accounting, and Asset Management. Current members of the Hall of Fame will vote on the 2019 class.
We will also issue a new award in 2019 called "Energy Infrastructure Employee of the Year." The idea behind this award is to recognize the outstanding men and women that do the hands-on work in energy infrastructure companies around the country. We are asking for nominations of people that have done something extraordinary in 2018. Maybe it's someone who noticed a potential problem with a pipeline and stopped an issue before it started, maybe it's someone in accounting that figured out a way to streamline the K-1 process, or maybe it's someone whose thirty years of loyal service to their company deserves extra special recognition. Whatever the case may be, please send us the name of an appropriate nominee and a detailed explanation of why this person is being nominated. Finalists will be voted on by the public.
For all other awards that will be given to members of industry (such as Merger of the Year or Project of the Year), the 25 leading sell-side research firms and the 25 leading dedicated PMs each have a vote. Members of industry will be invited to vote for Best Sell-Side Macro Coverage. The public votes for Best Sell-Side Report Headline. Quantitative awards (such as Highest Total Return) will be calculated by Alerian's data science team.
2019 Award List
Hall of Fame Industry (4)
Merger of the Year
Project of the Year
Acquisition of the Year
Most Innovative Company
Most Fiscally Responsible
Breakthrough Company of the Year
Best Investor Relations Team
Initial Public Offering of the Year
Highest Total Return
Highest Risk-Adjusted Return
Best Sell-Side Macro Coverage
Best Sell-Side Report Headline
Bookrunner of the Year
Underwriter of the Year
Legal Counsel of the Year
Accountant of the Year
Mutual Fund of the Year
Closed-End Fund of the Year
Energy Infrastructure Employee of the Year
If you have any questions regarding the Ammys, please contact us at index@alerian.com. We are looking forward to another great awards season and the opportunity to celebrate the people in our community.
---
Content continues below advertisement
---