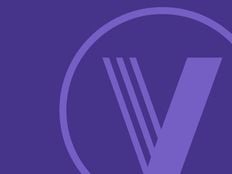 Index Insights
Jerry Jones, Mrs. Jones, and the Jones Act
2016-09-08
What's the Jones Act and how does it relate to MLPs?  
As I've mentioned many times before, I literally learn something new every day from hanging out with my super bright coworkers. I've heard the term "Jones Act" thrown around a bit and seen it mentioned in articles. I did enough research to understand it had to do with boats and ships and was not, in fact, a discussion about Jerry Jones' shenanigans, the Counting Crows, or a tribute to the late Billy Paul and his hit song "Me and Mrs. Jones." What I didn't understand fully was the implications of the Jones Act and what it meant for midstream businesses.
In case you don't remember the terms of the Jones Act, it basically says that all goods (yes, all goods) transported by water between US ports must be carried on ships that are constructed in the US and owned and operated by US citizens. Vessels that meet these requirements are referred to as US Flag ships.
If you're like me, you read the above and thought, "This sounds like a great way to create jobs in the US!" And while it is a way to create jobs, there's more to the story. I recently listened to a podcast on NPR that underscored the inefficiencies surrounding the Jones Act. For example, one cattleman in Hawaii flies his cows to the mainland instead of sending them via a Jones Act vessel because flying them is cheaper. If he was able to use a non-US Flag ship, it'd be a different story. The Texas Comptroller's Office estimates that crews on US-flagged vessels receive compensation that shakes out to be a little over five times more than those on foreign-flagged ships. Not to mention, US-flagged vessels can cost up to three times more than foreign-built ships, resulting in higher day rates to customers. In addition, many foreign-flagged ships pay few or no taxes (think Marshall Islands), whereas US ships get hit with sizable tax bills.
Some people think we should get rid of the Jones Act because of the economic costs, but others argue it's important for our country to have US Flag ships in the event of war. This ensures there is an existing fleet that can be pressed into service as cargo supply ships or battleships if necessary. Those who support the Jones Act also point out that US flagged ships are safer in that they are carefully vetted and there aren't lingering questions about what (or who) is on these vessels. Differing opinions aside, from my research, I see no indication that the Jones Act could be nullified anytime soon. Given this law, there is an opportunity for midstream businesses to own and operate Jones Act tankers, moving crude oil and refined product along the Atlantic, Gulf, and Pacific coasts as well as to Alaska, Hawaii, and other US Pacific Islands. There are also opportunities for smaller tank barges to make runs along inland waterways like the Mississippi and Ohio rivers and around the US Great Lakes.
From 2013-2015, Kinder Morgan (KMI) purchased a total of 16 Jones Act vessels. Genesis Energy (GEL) also purchased a tanker in late 2014. Martin Midstream Partners (MMLP) has a fleet of 45 inland tank barges and 25 inland push boats. Owning these tankers can make smart business sense thanks to the premium paid to charter these vessels. However, with many Jones Act tankers set to come online within the next year and a half, there could be an oversupply of vessel shipping capacity, causing day rates to decline. The concern of oversupply could be somewhat overblown as there are also tankers that will be retiring in the near future. Moreover, Jones Act enforcement is ramping up. Thanks to new legislation, the US Customs and Border Protection will now be more strictly monitoring compliance with the act and will be assessing hefty fines to violators.
Now, as much as I might want to skip over this part, I need to mention that once upon a time, there were three "Jones Act" MLPs: K-Sea Transportation Partners (former ticker: KSP), US Shipping Partners (former ticker: USS) and OSG America (former ticker: OSP). Although Jones Act vessels do play an important role in moving product around, day rates charged can be variable and are dependent on the supply/demand environment. For example, in late 2013, some tankers were able to charge as much as $110,000/day. Currently, charter rates are around $60,000-$65,000/day. While the Jones Act market may have been suitable when these companies initially went public, the market eventually soured during the last commodity bust in 2007. USS began trading on the OTC market in 2008 and filed for bankruptcy in 2009, OSP was acquired by its parent in 2009, and KSP was bought out by Kirby Corp (KEX) in 2011. Timing really is everything, because shortly after, the crude oil renaissance began to ramp up and Jones Act day rates eventually improved. (And have come back down.)
Despite the cost of US Flag ships and the day rate volatility due to energy cycles, Jones Act vessels can be an alternative to shipping via pipeline, truck, or train for producers. For energy infrastructure companies, Jones Act vessels can serve as another complementary solution to their existing energy transportation value chain.
---
Content continues below advertisement
---