As a reminder, when I say 4Q distributions, I mean distributions that will be paid in 1Q17 as a result of what happened in 4Q.
AMZ Q/Q Fun Facts


The only cut in the

AMZ

came from Terra Nitrogen Company (

TNH

). This

MLP

is a variable distributor, meaning fluctuations in distributions are business as usual.



Rice Midstream Partners (

RMP

) grew its distribution by 5.7% q/q to receive top growth honors in the

AMZ

.


Of the 18 MLPs that grew distributions, eight increased their payouts by 4% or more.
AMZI Q/Q Fun Facts
The top grower between quarters was Antero Midstream Partners (AM). The company grew its distribution from $0.265 to $0.28, or 5.7% q/q.
Along with AM, Shell Midstream Partners (

SHLX

) and Phillips 66 Partners (

PSXP

) both increased distributions over 5%.
Next, we have the year over year data, which compares 4Q 2015 and 4Q 2016. If the name was in the index in both 4Q 2015 and 4Q 2016, I compared the distributions. Please note there is survivorship bias in this method.
---
Content continues below advertisement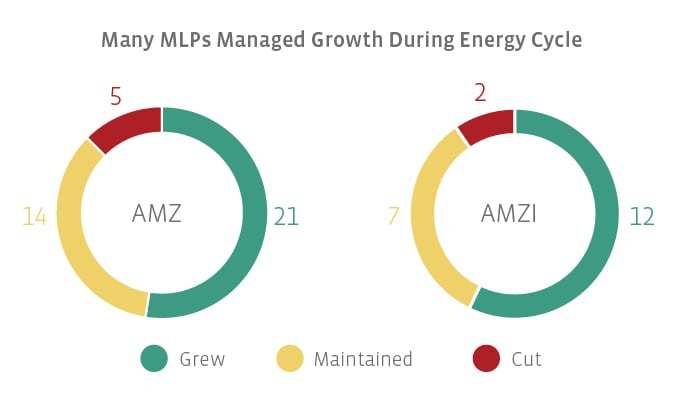 AMZ and AMZI Y/Y Fun Facts


The top distribution grower in the

AMZ

was Tallgrass Energy Partners (

TEP

). The company grew distributions by 27% going from $0.64 to $0.815 per quarter.


The top distribution grower in the

AMZI

was

SHLX

. The business increased its payout by 26% from $0.22 to $0.277 over the year.


Names that grew year over year: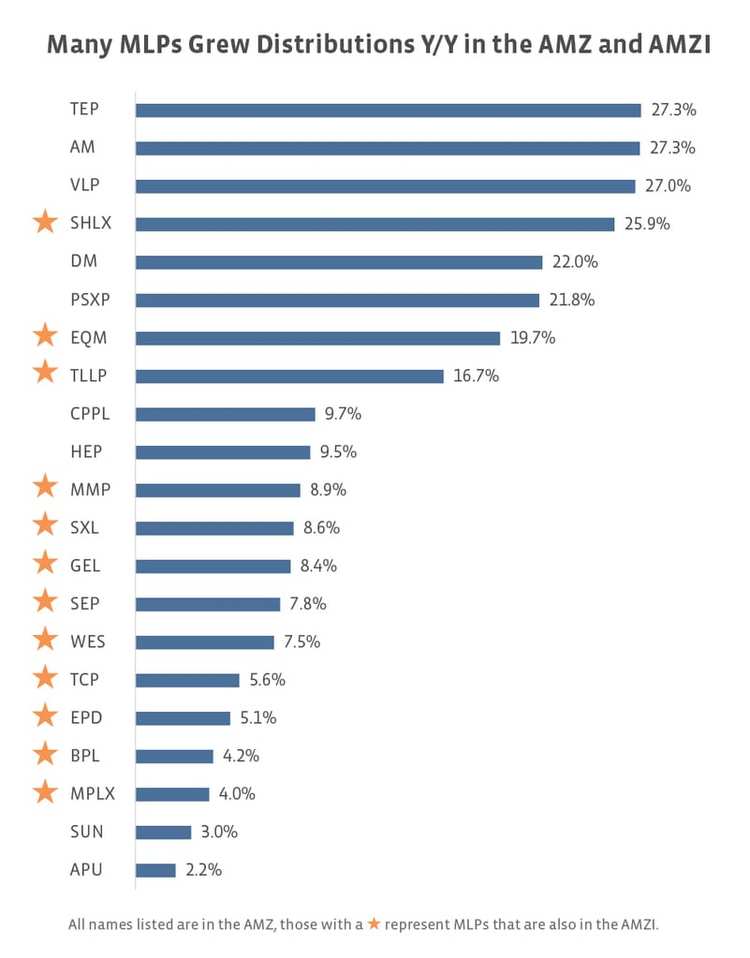 Names that maintained year over year (all names listed are in the

AMZ

, those with a * represent MLPs that are also in the

AMZI

):
















More MLPs are still choosing to grow or maintain distributions versus cut distributions; thus, on a full year basis, our distribution growth charts for AMZ and AMZI continue to show y/y growth.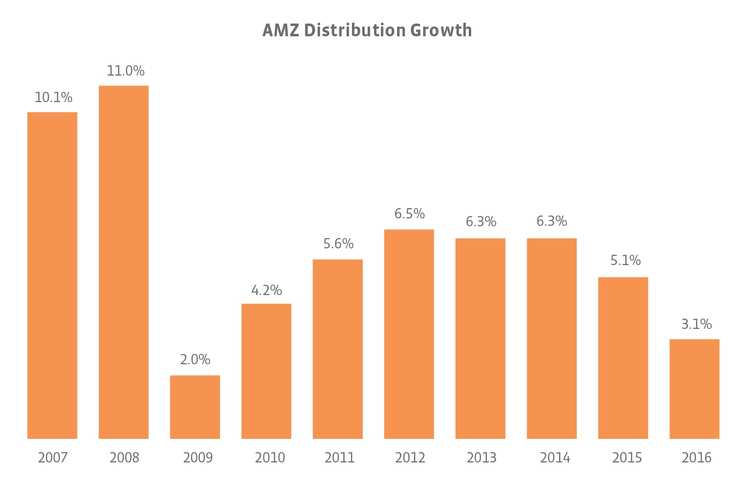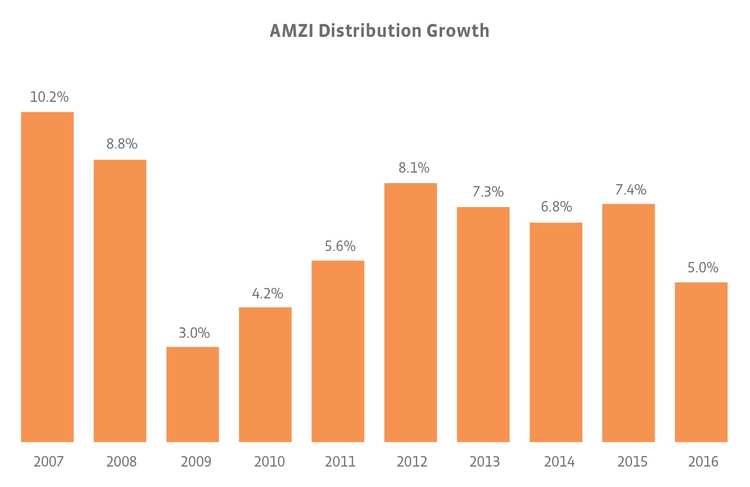 As we move forward, we expect to see the market rewarding conservative capital discipline. Already we can see that more companies are choosing to maintain distributions or raise distributions more slowly. Many MLPs have been explicit in their intention to finance growth partially with retained cash flow. Given this shift from a focus on distribution growth, it will be interesting to see how our charts look in the quarters to come. Distribution growth, after all, is only a portion of an investor's total return.