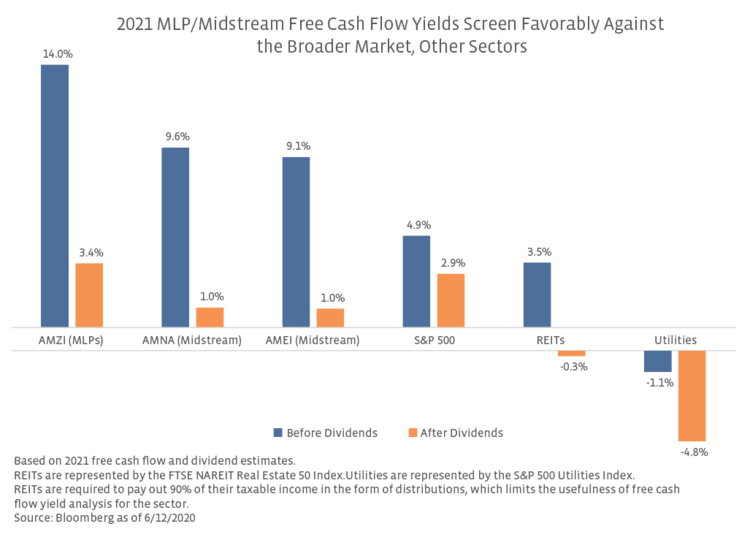 Price-to-cash-flow (P/CF) can also be useful in contextualizing midstream valuations. The chart below shows current and historical P/CF valuations for MLPs/midstream, utilities, REITs, and the S&P 500. Valuations for AMZI, AMEI, and AMNA are all well below their historical averages, with the AMZI currently trading at nearly half of its five-year average. Conversely, the broader market and other income-focused sectors currently trade at a premium to their historical averages, emphasizing the relative value in the midstream space.
---
Content continues below advertisement
Bottom Line
Income potential will likely always be one of the primary attractions to an investment in energy infrastructure given stable cash flow profiles and high relative payouts. However, changes in the industry have made income-centered valuation methods inadequate, even in the current yield-starved market. Investors are encouraged to continue evaluating MLPs/midstream using widely understood metrics that better reflect today's midstream companies, including free cash flow yield and P/CF.
Stay tuned for part two of this series later this week, which will discuss enterprise-value-to-EBITDA valuations for midstream and explain why historical EBITDA multiples may or may not be relevant to the industry today.