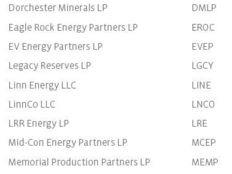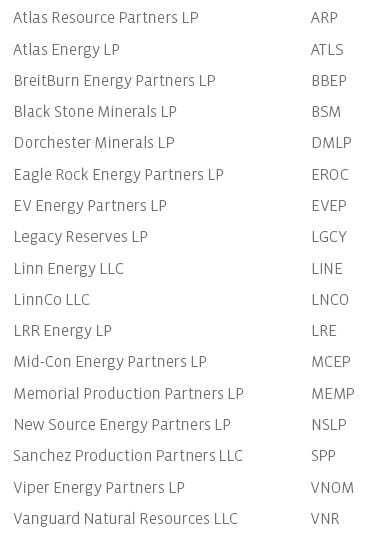 As of the special rebalancing which took place at the close of business on October 1st, only Vanguard Natural Resources (VNR) is a member of the AMZ, and its weight was a mere 0.35%. The highest exposure the AMZ has had to upstream companies over the past five years was 8.2% in early 2012, with a total of 15 upstream companies in the index. Over the past year, however—I'm stating the obvious here—lower commodity prices and distribution cuts have driven the equity values of upstream names down, resulting in a significant decline in both the absolute number and weight of upstream names in the index.
---
Content continues below advertisement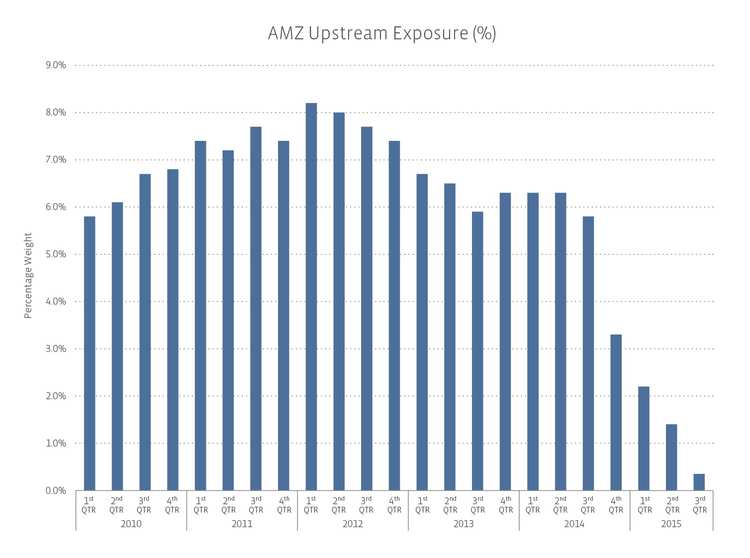 Looking at the broader MLP space, as of September 30th, the total market cap was $354 billion. Of that, only $8 billion, or 2.3%, was attributed to upstream businesses. Truth be told, upstream companies have never captured a significant portion of the MLP market cap. At its height in 2007, only 8%, or $5 billion of the $133 billion market cap, belonged to upstream names.
It's important for MLP investors to remember that only a small percentage of MLPs have cash flows directly exposed to commodity prices. Most MLPs are instead indirectly exposed to commodity prices through volumes.
For future reference, all of our fact sheets contain sector exposure breakdown and can be downloaded from each index's respective page.