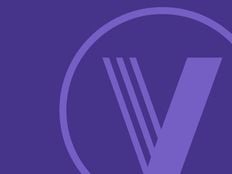 Index Insights
Monday Mailbag: Crude Oil Exports and Lunchroom Shenanigans
2015-08-25
I heard that the US will soon be able to export crude oil to Mexico. Is this true?
Today marks the first day of the 2015-2016 school year for a large majority of the kids in the Dallas/Fort Worth Metroplex. For many moms and dads, this means getting back into a strict routine which includes daily lunch box preparation. High-achieving parents have been planning for this chore since the last firework popped on Independence Day, scouring Pinterest for the best ideas and ordering bento boxes on Amazon. However, try as they might, parents have no guarantee that their child won't swap their non-GMO, organic, gluten-free sandwich for a Lunchable because as we know, one man's trash…
With the significant amount of US refining capacity designed to process heavy crude, Mexico's proposal to swap some of its heavy Maya crude for lighter US crude makes as much sense as negotiating a mutually beneficial lunchroom trade. On August 14th, Reuters reported that a senior member of the Obama administration confirmed that exporting US crude in exchange for imported Mexican crude oil will soon be allowed. In January of this year, the Mexican national oil company, Petróleos Mexicanos (PEMEX), submitted an application to the US Department of Commerce for a license to export US crude under a swap agreement. PEMEX typically refines a heavy crude oil, and after processing, residual fuel oil is leftover. PEMEX hopes that by processing the US-produced lighter crude, less fuel oil will remain, which, as RBN Energy recently explained, will further Mexico's initiative to replace fuel-oil-fired power generation with natural gas plants. Additionally, the lighter crude may also result in less wear and tear on some of Mexico's aging refineries.
The licenses are expected to go into effect by the end of this month and will be good for one year. Swaps are not unlimited, and each one requires a separate approval. Sources say that other countries requesting similar barter privileges were denied and strict parameters have been put in place on the swaps requiring that exchanged oil must be refined in the country receiving the license. In other words, Mexico can't turn around and sell the US light sweet crude to another country. The agreement also stipulates that both sides must prove that equal amounts of oil are being sold and purchased.
While unfettered exports to Mexico were not part of the deal, some believe this trade allowance is a sign that the US is getting closer to exporting crude oil for the first time in more than 40 years. Evidently, while the idea of exporting oil seems likely to alleviate some of the oversupply issues within our nation's borders, it may not have the significant economic impact that oil producers are hoping for. However, the actual effect of allowing oil exports is as uncertain as the actual effect of your child eating a fruit roll-up instead of his organic strawberries.
---
Content continues below advertisement
---