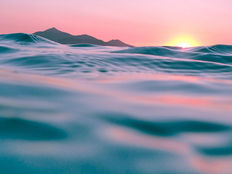 Riding the ESG Wave by Investing in Water
As the world increasingly focuses on climate change and sustainability, water accessibility, supply, and conservation are central focus areas, particularly given estimates that worldwide water demand could climb by more than 50% by 2040. Water infrastructure has also been in focus. In the US, the recently released American Jobs Plan earmarks tens of billions of dollars for upgrades to water systems and infrastructure. Corporations are also recognizing the importance of water responsibility. Executives from 16 major companies pledged on World Water Day last month to better manage their water usage. Microsoft (MSFT) has even established a goal of becoming water positive by 2030 on a global basis – replenishing more water than it uses. Could "water positive" or "water neutral" become the next "carbon negative" or "carbon neutral" in terms of corporate climate aspirations? It certainly seems possible given the essential nature of water and expectations for rising demand coupled with increasing consciousness around water management for various businesses and industries.
While so commonplace it is easy to overlook, water could be an ESG-friendly investment opportunity with a solid outlook. Though a California water futures contract has recently begun trading, investing in the stocks of companies generating revenues from water-related businesses will likely be a better fit for most investors wanting to gain exposure to the water industry. The S-Network Global Water Index (JGI) is a composite index of the top 60 water companies globally. Index constituents must derive 30% or more of their revenues from water activities. As shown in the diagram below, JGI includes a subindex of water utilities – the S-Network Global Water Works Index (JWW) – and a subindex of companies focused on the development of water supplies and related activities – the S-Network Global Water Tech Index (JWT). Water treatment and purification, desalination, wastewater treatment, and enabling technologies such as water piping are all examples of Water Tech. In addition to being ESG-friendly, water-focused companies also tend to provide defensive performance given the necessity of water and the inclusion of water-focused utilities. The table below shows steady long-term performance for JGI and its subindexes. For more information on the S-Network Global Water Indexes and the investment case for water, please see this note.
---
Content continues below advertisement