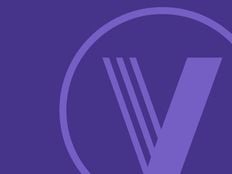 Index Insights
Trump's America: MLPs Gain Following Election
2016-11-13
How did MLPs respond in the wake of Trump's election?
Let's face it, unless your name is Kellyanne, you probably didn't expect a Trump victory. You also may have been under the impression that if Trump pulled it out, it could be a rocky day in the market (a la Brexit).
Well folks, we were dealt a surprise. Not only is our President-elect a former reality TV star who loves a good spray tan, November 9 was a surprisingly pleasant day in the market for most. The Alerian MLP Index (AMZ) was up almost 3% at the end of the day and many individual MLPs received a healthy boost. For example, Energy Transfer Equity (ETE) and Energy Transfer Partners (ETP) were up 17% and 11% respectively. As we've discussed, ETP has experienced many delays in the building of its Dakota Access Pipeline due to regulatory issues and environmental protests. Throughout the course of his campaign, Trump promised to dial back environmental standards and dial up law and order, so many believe his win equals a green light for (controversial) pipeline projects. On the campaign trail, he specifically said he'd ask TransCanada (TRP) to resubmit its application for Keystone XL. TRP was up slightly the day after the election.
Energy infrastructure companies weren't the only winners. Coal MLPs had a field day. Alliance Holdings GP (AHGP) and CNX Coal Resources (CNXC) were both up over 11% from the prior day. Alliance Resource Partners (ARLP) experienced a hearty 17% gain, with the smaller Foresight Energy (FELP) jumping up almost 24%. Trump guaranteed he would save the coal industry by rescinding EPA regulations for coal-fired power plants. Clearly, many investors expect he'll make good on that promise.
There are many other questions that have been raised in the wake of the elections. Will the Trump Administration initiate tax reform? Will this positively or negatively affect MLPs over the next four years? Can Trump really cancel the Paris Climate Agreement? Will the EPA's power become very limited? Will the EPA continue to exist?
If we've learned anything from the events of last week, it's that the future is unknown. No group of "experts" can tell us with certainty what to expect. What we can say, however, is that the initial response to our President-elect has been positive from an energy investment standpoint.
---
Content continues below advertisement
---